Photos of Wigan
Photos of Wigan
Album Contents
Album Contents
Wigan Album
Rectory c of e school
6 Comments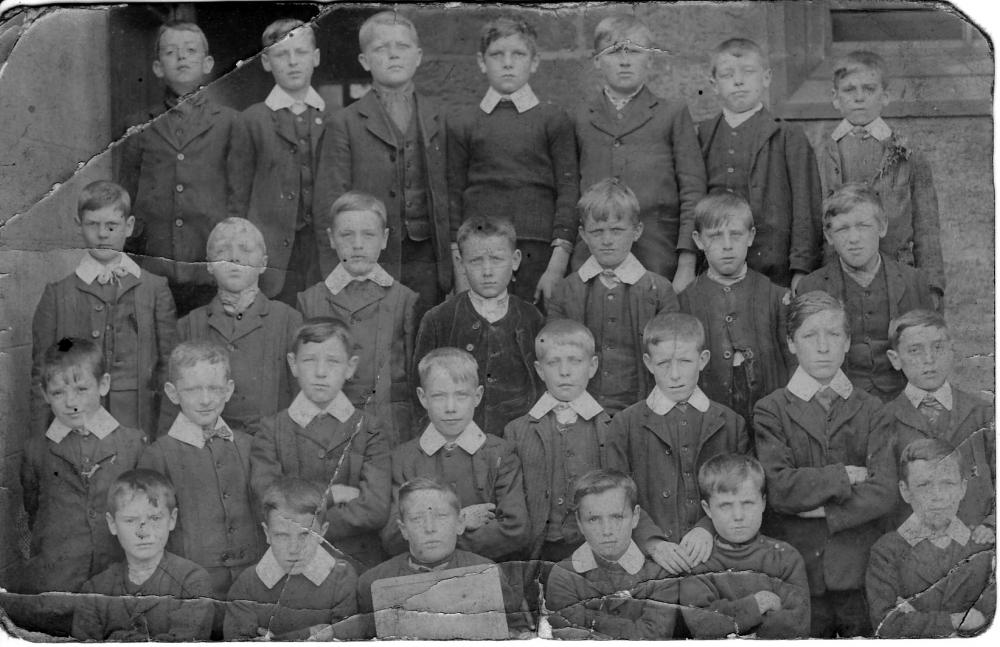 Rectory c of e school 1909 North Ashton
Photo: Janice Ryder
Views: 2,045
Item #: 8670
Rectory c of e school North Ashton class of 1909 stuck for names can anyone help? lol. Your grandads or even greatgrandads could be in this photograph.
Comment by: Dougie on 13th January 2009 at 13:10
Only a guess I would say the lad at the end of the second row down is Bert Davis, have you got a girls photo same year
Comment by: Janice on 13th January 2009 at 18:00
Hiya Duggie, is this the Davis off Booths Brow Rd. Is it any relation to Barry Davis whos father was Bill? Ive got a photo of boys and girls mixed of the same year i will put it on the album and schools.
Comment by: Dougie on 13th January 2009 at 22:43
I think it's Bert Davis from Booths brow road, no relation to Bill Davis knew them both very well,my mam was at Rectory school in 1909 hope to see the other one , Tumtingle look at the photo see if you think it could be Bert,
By the way I think I sorted out the two photo's with my sister the first one was taken from the pens that was next to the church yard in Rectory rd, the other his Booths brow rd photo take from the pens across the road,(no pig street)
Jem must have had two pens
Comment by: Dave Lewis on 13th January 2009 at 22:51
Good old photo that janice, there must be a relative of mine in there somewhere, dougie do you mean bert davis from cedar who worked at stones pit.
Bert Davies was only born in 1908 - he was my grandad
Comment by: Ged on 17th October 2010 at 21:34
Tumtell, i must say the lad you mention looks like Colin,Bert lived in Booths Brow Rd before going to Cedar Ave, I remember him keeping ferrets,