Photos of Wigan
Photos of Wigan
Album Contents
Album Contents
Wigan Album
UpHolland County Secondary School
6 Comments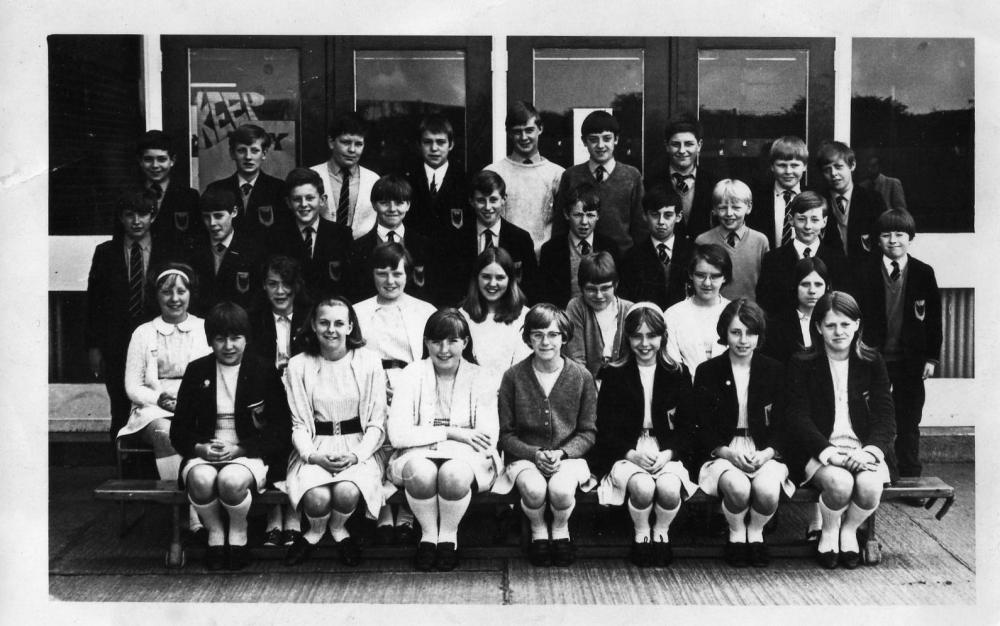 upholland county secondary modern
Photo: peter taylor
Views: 7,409
Item #: 7879
school picture around 1967-70. i am srcond from the left back row can you name the rest
Comment by: Mick on 2nd November 2008 at 15:04
Paul Halton centre of back row, Stephen Wilcok 3rd from right second row down. Lynne Turner 2nd left front row.
Hi Peter,
David Maggs from Billinge.............
Philip Gormley
Back row l to r:(3)David Morgan (6)James Gaskell (7)Keith Liptrot (9)Peter Liptrot.
Second row l to r:(1)David Derbyshire (3)Thomas Petty
(4)Robert Hitchen (6)Michael Nicholson - dec'd (9)David Herschall (10)David Maggs.
Third row l to r:(2)Susan Cayzer (4)Susan Farrimond
(6)Shirley Petty.
Front row l to r:(5)Yvonne Fletcher (6)Sheila Parker.
Comment by: JOHN PEARCE on 29th November 2008 at 16:11
IS THIS NOT THE SAME CLASS AS 1967 MANY FACES LOOK THE SAME ,REGAURDS TO MR PHILIP ( BEND IT LIKE BECKHAM ) GORMLEY
Picture will be about 1970.Recognise Maggs - we were at St Aidens Billinge.Stated UCSM 1969.I left 1973 to live in Kent.