Photos of Wigan
Photos of Wigan
Album Contents
Album Contents
Wigan Album
BRYN ST PETERS
15 Comments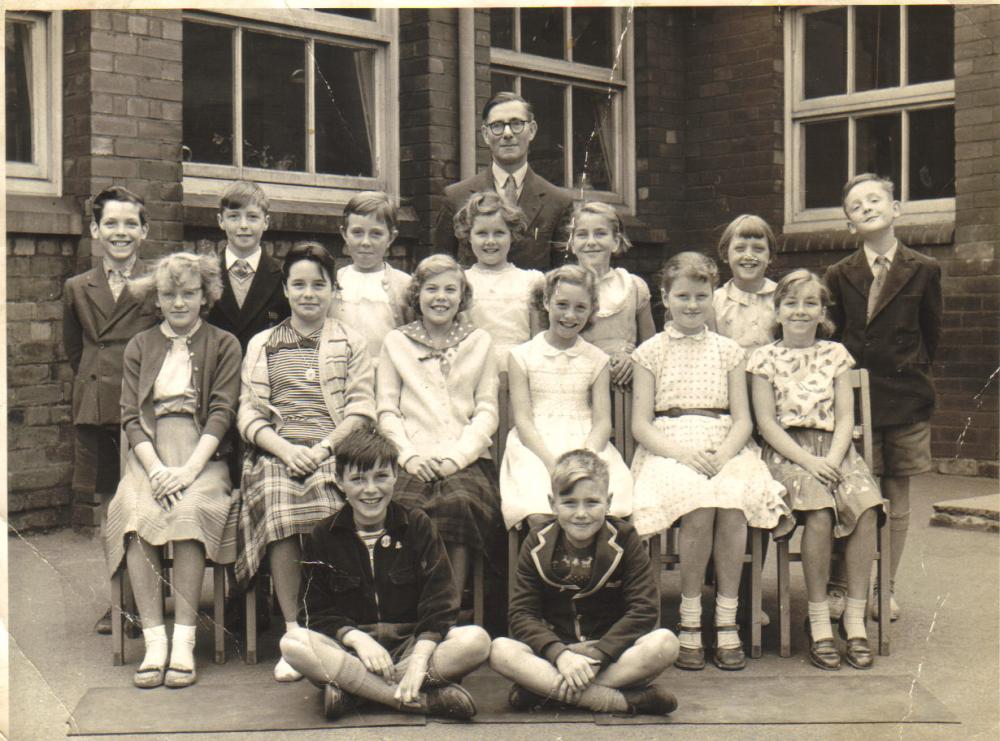 St Peters School, Bryn
Photo: livia
Views: 5,729
Item #: 7832
St Peters class photo about 1959
Comment by: lanky11 on 1st November 2008 at 21:46
Is that Mr Nelson the headmaster?
Comment by: Livia on 2nd November 2008 at 14:32
Yes it is Mr Nelson! my sister Irene Atherton is on the right, 2nd from the end middle row
Comment by: tom on 2nd November 2008 at 14:40
yes it is lanky he still makes me shiver
Comment by: trixie on 2nd November 2008 at 20:51
is that you olive?marjorie.
Comment by: Livia on 3rd November 2008 at 16:55
yes its me Marjorie. Olive J how are you
yes i'm ok.sorry to hear about your irene.very sad,i hear b shaw died too.
Comment by: Susan Atkins (nee Atherton) on 17th December 2008 at 21:04
I showed this picture to Joyce & Christine (Cunliffe) and they gave me the following names....
Back Row L-R, Frank Brindle, ?,Joan Morgan,Gwyneth Evans, ?,Barbara Prudence,David Johnstone.
Middle Row L-R, Carol Brown, ?,Denise Wild,Janet Lockett,Irene Atherton,?.
Headmaster Mr. Nelson.
Maybe someone can fill in the missing names.
Is the girl next to Gwyneth, Pam Hurst?
Blimey, Anne, it IS my sister Pam Hurst, next to Gwynneth.Pam died in 1994. Weird to see Nelly again. (Mr Nelson)
It is David Fry on back row next to Frank Brindle.
Comment by: kylie on 15th July 2010 at 13:27
i remember starting this school in 1993 having lessons in the old school building which was really creepy. i remeber when it was finally knocked down all the old bottles that was under it i think i still have one or two at my mums.
Comment by: beowulf on 22nd May 2011 at 18:35
front left David Chapman?
Comment by: David Johnston on 16th October 2013 at 22:11
Middle row right is Judith Lane
Front row - David Chapman, Billy Cunliffe
I am not in this picture but I remember everyone who is.Irene Atherton was my best friend in junior school and I often had lunch at her house,they were very happy times.Mr Nelson was another thing,straight out of a Charles Dickens novel.
I was looking through old photos of St Peter's when i realised that this would have been my class if we had not moved to Birmingham in 1957. I remember Janet Locket with whom I exchanged letters for a few years and David Johnstone who had a wonderful train set. I remember sitting on the steps at Bryn station with him watching trains and getting into trouble with Miss Green (my aunt) for being late. I wonder if anyone remembers Mrs Sharratt as a teacher