Photos of Wigan
Photos of Wigan
Album Contents
Album Contents
Wigan Album
St William's RC, Ince
10 Comments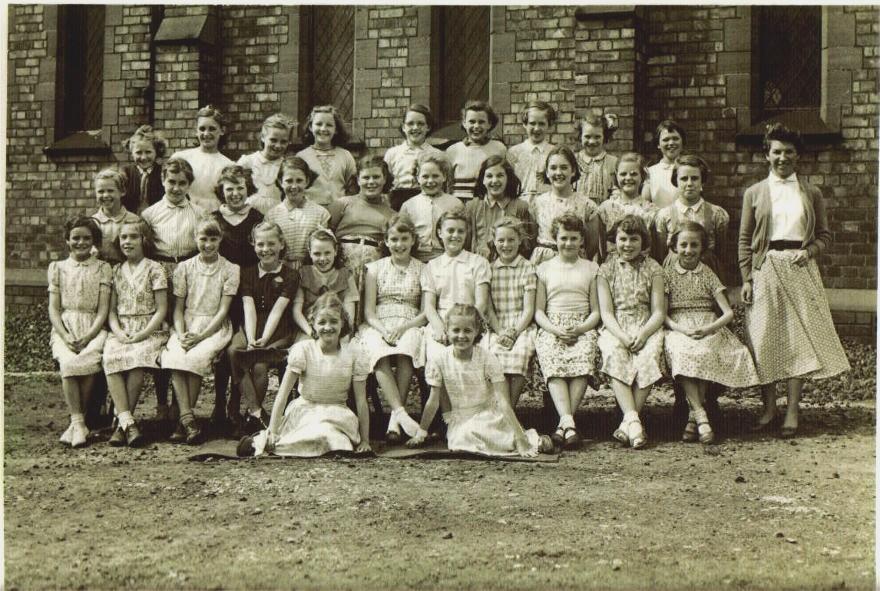 St Williams Junior Girls
Photo: Jack Lawton
Views: 5,720
Item #: 7186
Taken about 1955 or 1956, Kathleen Groves is fourth from the left in the middle row,and my sister Lilian is eighth from the left in the middle row.
Comment by: ellen heaton on 2nd September 2008 at 19:00
did kathleen groves live in leaway?
Comment by: Jack Lawton on 3rd September 2008 at 20:10
Hi ellen. Yes Kathleen lived at No 26 Leaway. One of the nicest people you could meet. Her brother Alan still lives there. I assume you know that Kathleen died a few years ago from a brain tumor or something like that??
Comment by: kathleen byrne on 13th October 2008 at 19:59
I think that is me second one in from the right on the back row
I was on the first bottom row, first on the left (Mary connell).
Iam one of the twins sitting on the front rowon the left.My name was Mary Daniels and my sister Margaret. I have just retired after 38yrs in the nursing srevice and margaret is a retired civil srevant
Comment by: marie greenall on 28th July 2009 at 12:39
kathleen byrne are you not on the 1952 photo bottom row 5th from right next to joan clarke
Comment by: hilda fenton on 25th August 2009 at 21:53
can any one tell me if my sister gladys fenton is on the photo please
Comment by: JOSIE BECKETT on 19th September 2009 at 14:12
MY SISTER SANDRA BECKETT IS SAT THIRD FROM LEFT FRONT ROW WHO SADLY PASSED AWAY TWO YEARS AGO
Comment by: Gerry on 7th October 2009 at 21:05
Thanks for that Josie I have looked at this many times but did not find R Sandra till you pointed her out
The little girl on the front seated row from the left hand side 5th person in is my mum. Mary Parry (nee Garrity). Thank you for putting this picture on the site. You have made my family very happy today. She doesn't remember having her photo taken at school at all and then I have found two pictures with her on today on here. Its been lovely walking down memory lane with her . Please if any one has any more don't hesitate too put them on. You will make some one happy.