Photos of Wigan
Photos of Wigan
Album Contents
Album Contents
Wigan Album
St Paul's C of E, Goose Green
6 Comments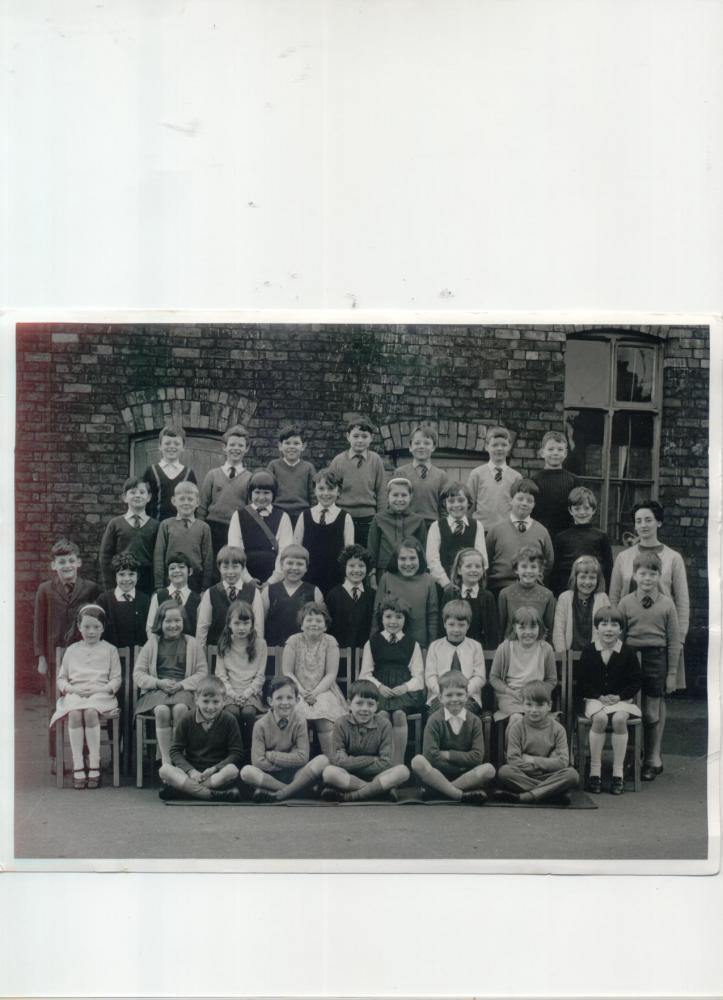 year 1968
Photo: angela prescott nee kinane
Views: 7,620
Item #: 7145
steven daviskeithtitmarsh alan donaldson martin hill mark leary mark grundy
stephen bannister ken lowe gillian farrell denise halliwell susan smith isobel dickinson mally fisher xxxx
geoffery unsworth pauline hitchen helen fishburn anne hurst isis ainscough yvonne fisher susan lowe gail mccoy angie kinane julie forshaw ian ashurst
julie clark lynne jennion denise parkinson kathleen pomfret yvonne rathbone julie davis sheila robson lynnxxxx
ian johnson stephen fishburn brian mccormick xxxxx phillip cook.
Comment by: xxStuartxx on 27th August 2008 at 20:19
I recognise a few here:
Steven Davis.
Keith Tidmarsh, knew his older brother.
Mark Leary, I knew his sister quite well.
Whatever happened to him?
hi sorry to say he died about 9 years ago of motor neurone disease great photo would really like a scan of it at higher resolution if possible
Comment by: sandra webster on 28th August 2008 at 00:30
hello Stu that's my little brother front row Phillip Cook
sorry not very good at this yet but will work on it,i have the original photos here though im still not far from st pauls.
Comment by: Gillian Kelly-( was Farrall !) on 18th January 2009 at 04:41
Boy stood next to Mally Fisher is David Moss - I think ! and one next to Cookie is John Royce Really good to see these not so old photos.Happy Days ?? How many have turned 50 so far !!?I know Denise and me have and Isobel's is in May. What's happened to you all since then-Alan lives in USA and still keeps in touch He has 2 children and is very well.
I'm the boy at the back next to Mark (when I had hair!!!)