Photos of Wigan
Photos of Wigan
Album Contents
Album Contents
Wigan Album
St John The Baptist School, New Springs
12 Comments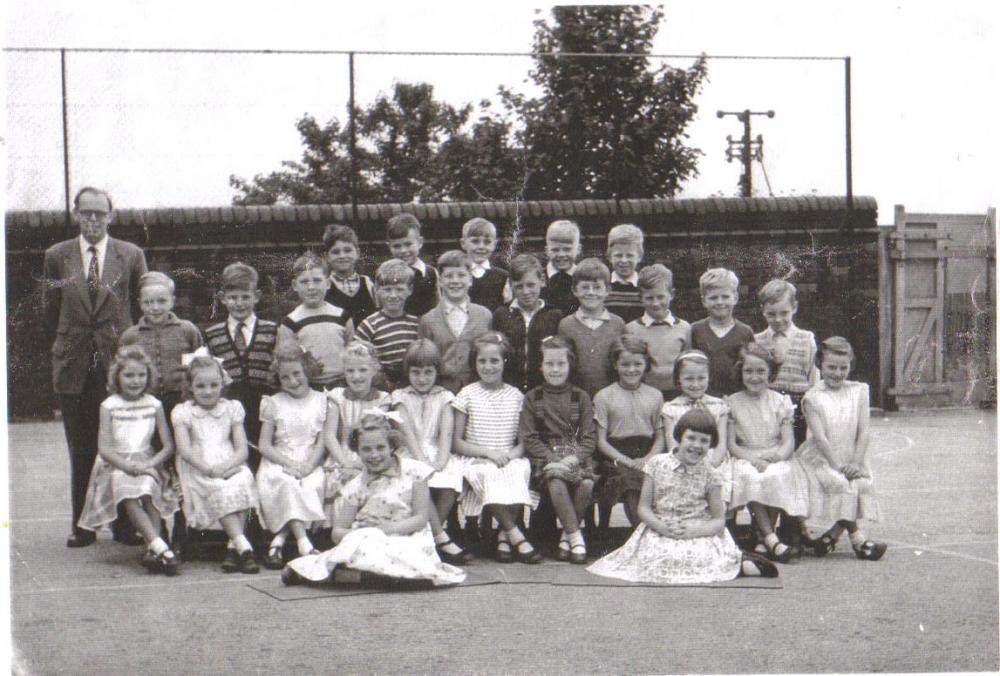 School Photo about 1960
Photo: Olivia for Norman Horrocks
Views: 5,143
Item #: 7143
School Photo about 1960
I'm 4th front row some of the names of the girls are Jean Smith , Norma Woodcock, Sandra Reily, , Patricia Hill, Olwyn Armstrong, Kathleen Charles. I'll have to try and remember some more!
Comment by: John Bishop on 7th March 2009 at 15:08
I left before 1960 See Mr Walsh was still there then.
Comment by: Ian Hanna on 10th July 2009 at 12:53
Thats my mother front row in the middle with white dress and thin horizontal stripes - Norma Hanna (nee Woodcock)
Comment by: ann mcveigh nee fell on 3rd October 2009 at 14:50
is thst pat lee sat at the front and dot parry last on right front row think norman horrocks and trevor farrimond are on there too
Comment by: annmcveigh on 3rd October 2009 at 14:58
also spotted thomas corfield william rogers and maurice evans all old top lockers
my dad Rob Winstanley is on the back row on the end right
Comment by: sheila hilton on 17th May 2011 at 17:15
thats my brother billy hilton stood next to the teacher
Comment by: maurice evans on 27th July 2011 at 16:27
afew more names (middle) terry salter, frank marsden, arnold (dont remember last name)thomas ashcroft,david hughes,
Comment by: maurice evans on 27th July 2011 at 16:32
just spotted shirley melling
Comment by: John Lowe on 29th May 2012 at 18:51
come on Mossa tha shud be able name every person on this photo
Comment by: anne higson nee thomas on 26th August 2013 at 22:51
my sister susan Thomas 2nd row from front 2nd on left sadly sue died 2005
Anne McV , I used to knock around with Dot Parry n Shiels Clancy, any contacts , Alan Law ( Be great to catch up)