Photos of Wigan
Photos of Wigan
Album Contents
Album Contents
Wigan Album
Ashton Grammar School
7 Comments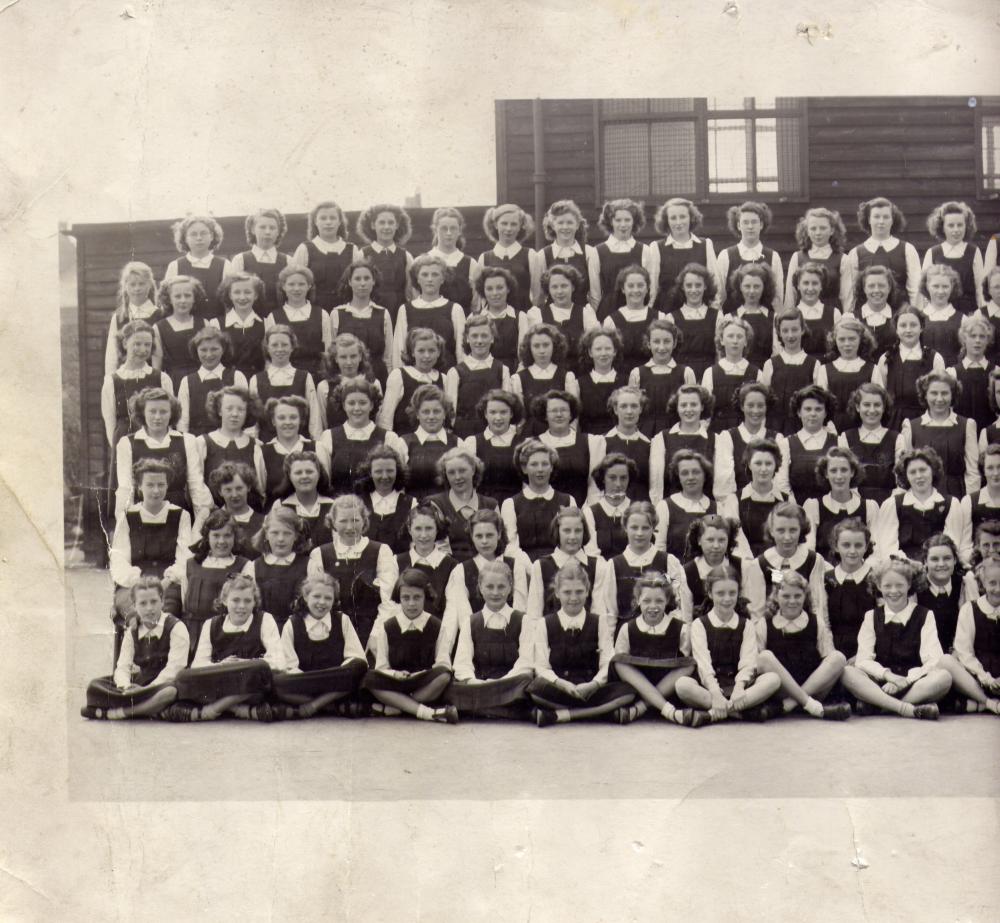 Ashton Grammar School 1948 - part 1
Photo: Freda Chorlton - Monks as was
Views: 5,878
Item #: 7095
This is part 1 of 5,
I am the first person on the front row, and I can remember my mother saying that it had cost her 7/6 in old money ( approx 37p ) for that corner.
Comment by: Freda on 23rd August 2008 at 10:40
Some pupils front row:
Myself - Mgt.Worthington - Joan Wright - Kathleen Richards - Mgt.Eccles - Cynthia Dawson - Marian Chamberlain - ? - Beryl Bridge - Jume Smethurst - Margery Cook - Betty Wilson - Edith Darbyshire
Hi Freda i arrived at the school the year after. there are some later photos on The Old Ashtonians site i don't know if you've seen them or not.
can pick out joan roberts, joan hurst,& beryl bridge but can·t find joan wright
Comment by: Freda on 29th August 2008 at 08:48
Joan Wright is no. 3 on front row,
Comment by: shez on 3rd October 2009 at 15:06
I commented on 3rd picture incorrectly, lurline hart is 2nd row from top 7th in & avice ward 3rd in 2nd from top,both from right hand side.
Comment by: Kiel on 1st September 2014 at 22:24
Just wondering if the Joan Roberts mentioned, had siblings named Teresa, Vincent, Margaret, Terence and Ellen? ... If so, can someone point out where Joan is on the photo.
Comment by: Dorothy Gillett on 23rd June 2015 at 15:19
Thrilled to see this photo because mine is lost.
4th row from end are:Edith Waterhouse,Rene Percival,Jean Hughes,Bessie Bannister,Gladys Astbury,Mary Bracegirdle,Doreen Vardy,Sheila Dene,Dorothy Gillett,Doreen Taylor,Pat Walton ,Jean Woosey.