Photos of Wigan
Photos of Wigan
Album Contents
Album Contents
Wigan Album
Belle Green, Ince
10 Comments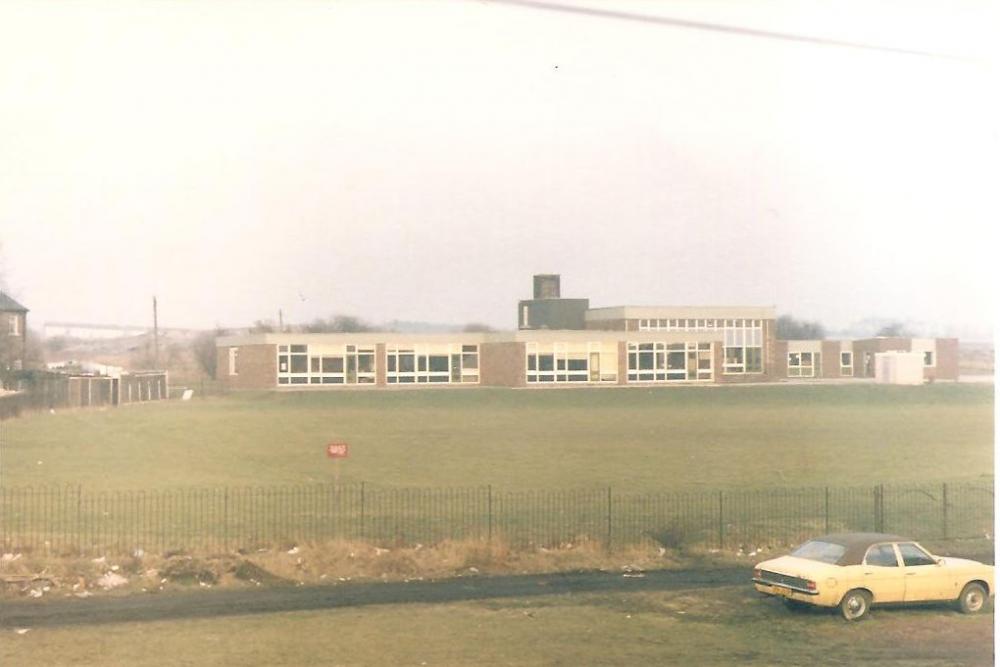 New Belle Green School.
Photo: Pam
Views: 2,494
Item #: 6974
Sadly now demolished.
Comment by: peter frost on 7th August 2008 at 10:36
housing estate now sadly
i thought it was a smashing school was that
shame it was closed and demolished
Comment by: wesknight on 22nd August 2008 at 21:11
i took this photo from our front bedroom window if you look in the distance on the left you can see jolleys row top lock.
Comment by: james on 14th March 2010 at 23:28
went 2 this school i left in 1990 it was a good school
Comment by: darren harlow on 7th June 2010 at 09:50
great memories,great time and place,from infant 1 to junior 4, lovely teachers mr ball,mrs johnson mrs davies mrs hill[head] then mr royal, mrs pie,miss land very nouhty teacher that one,mrs seddon,mrs morgan,mr pennington caretaker,used watch tele in quite room and doing p.e,getting all stuff out of the p.e store,assembly first thing,we had to say the creed, mr ball used to walk up and down each line of kids,like a seargant major to make sure you were saying the creed.I can only remember mrs hill dinner lady and mrs hardy cook, absolutly brilliant, wish i could go back,all the kids tou used to know,but alas all gone know,a great shame.
Comment by: cordelia hepworth on 29th March 2011 at 20:47
OMG :) looking at this pic makes me smile i went to this school.if anyone has any more pics please put them on would love to take a look, good memories.
Comment by: juie smith nee mills on 27th June 2011 at 08:11
went to bell green in the 60's. was a fantastic school. mr ball was my favorite teacher. mr armitage was head master then. what a shame they pulled it down what a waste
Comment by: josie on 29th November 2012 at 22:39
i think it was a waste of the beautiful old school in bryham st off belle green lane 11
Comment by: josie on 29th November 2012 at 22:42
wesknight would your house be on hemfield rd ?
I visited Wigan a few years ago and when I saw that wonderful school gone, I painted a picture from a photo I took back in the80s, and gave it angel's wings.:-(
Comment by: Derek Rudd on 4th February 2016 at 15:57
I went to this school from 1979 to 1981 and can remenber Mr ball and young mrs Davis, she had a refreshing way of teaching and would sometimes take the class out. Fond memories of my childhood days.