Photos of Wigan
Photos of Wigan
Album Contents
Album Contents
Wigan Album
Hall of Ince Schools
3 Comments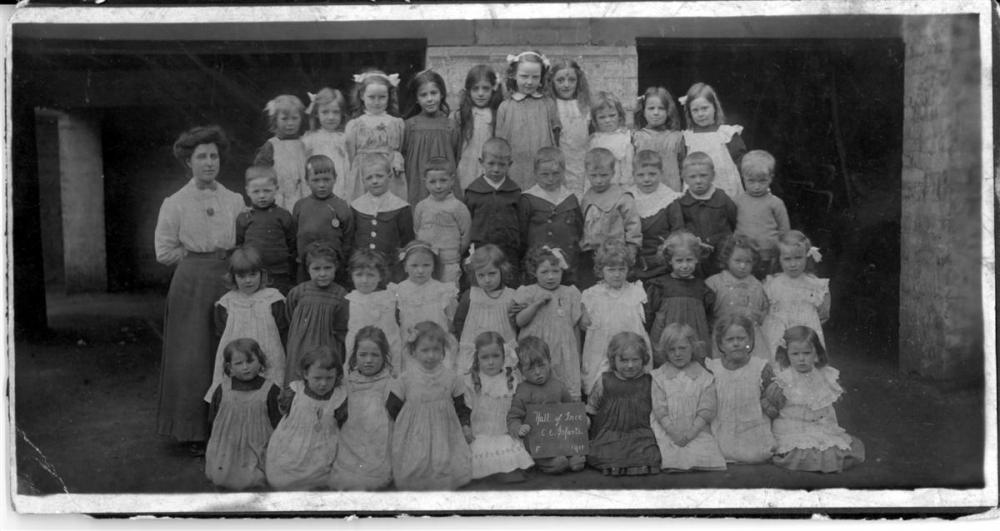 1911 - Hall of Ince CE Infants F - school class photo
Photo: James Gordon Orrell
Views: 2,336
Item #: 6570
1911-Hall of Ince school class photo, Frank Orrell (b1907) 3rd R up, is my Uncle, brother of Ken Orrell, father of David Orrell. His parents were Tom Wilding Orrell and Frances nee Gollop.

Please email if you want original scan.
I'd love a copy - but how do I email you? We have quite a few similar pics of children at the Hall of Ince/ St Mary's Schools, but none like this showing the open area under the rear of the school building.
I think my Grandad is on this photo - he went to Hall of Ince and would have been 5 or 6 at the time this was taken. I would love an original scan of this but have no e-mail address for you.
if anyone wants the original contact me by email on the link at the top of this comment.