Photos of Wigan
Photos of Wigan
Album Contents
Album Contents
Wigan Album
St Thomas More, Newtown
8 Comments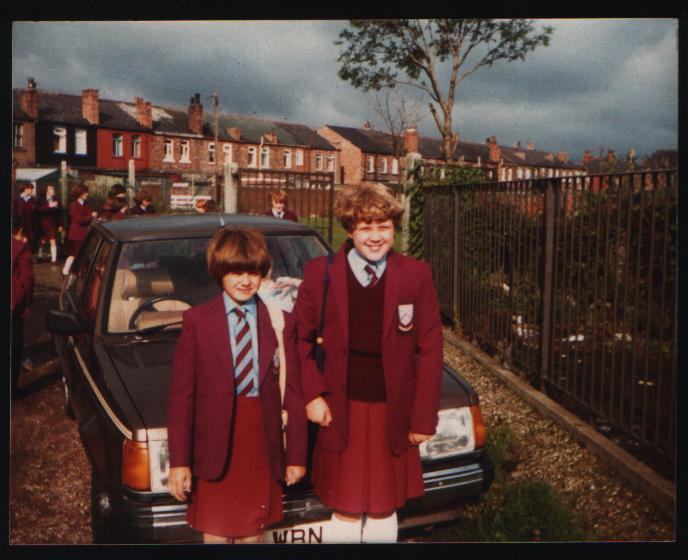 Zeta and Diane
Photo: Joan Beckett (Wilding)
Views: 5,299
Item #: 6082
My daughter Zeta and Diane Souter's first day at Thomas More, taken outside the school 1982 I think
My daughter Zeta is the smaller one, the car behind them was a old T reg ford talbot
My word.... I bet they love you for that photo. Zeta Beckett and diane souter - i was in their year...
Comment by: Zeta on 4th June 2008 at 22:29
Hi Tracey, how are things?
Cant believe she has put this on. I will have to get allof my pics off my mum
Comment by: rob wilding on 11th June 2008 at 23:06
dont zeta nobody will look at web page then
Comment by: Zeta on 20th December 2008 at 21:22
Hey, I was the best dressed there!!
Comment by: Nicola Grady on 28th October 2009 at 08:41
OMG they were in my brother's year (2 years above me)I remember them, can't believe the school isn't there at all anymore
Comment by: Tracey Lee (Molloy) on 15th January 2019 at 20:58
Comment by: Si Roberts on 15th November 2019 at 23:10
Remember the same first day well, same year, same form class, N, I think :-)