Photos of Wigan
Photos of Wigan
Album Contents
Album Contents
Wigan Album
British/Evans school Ashton in Makerfield
5 Comments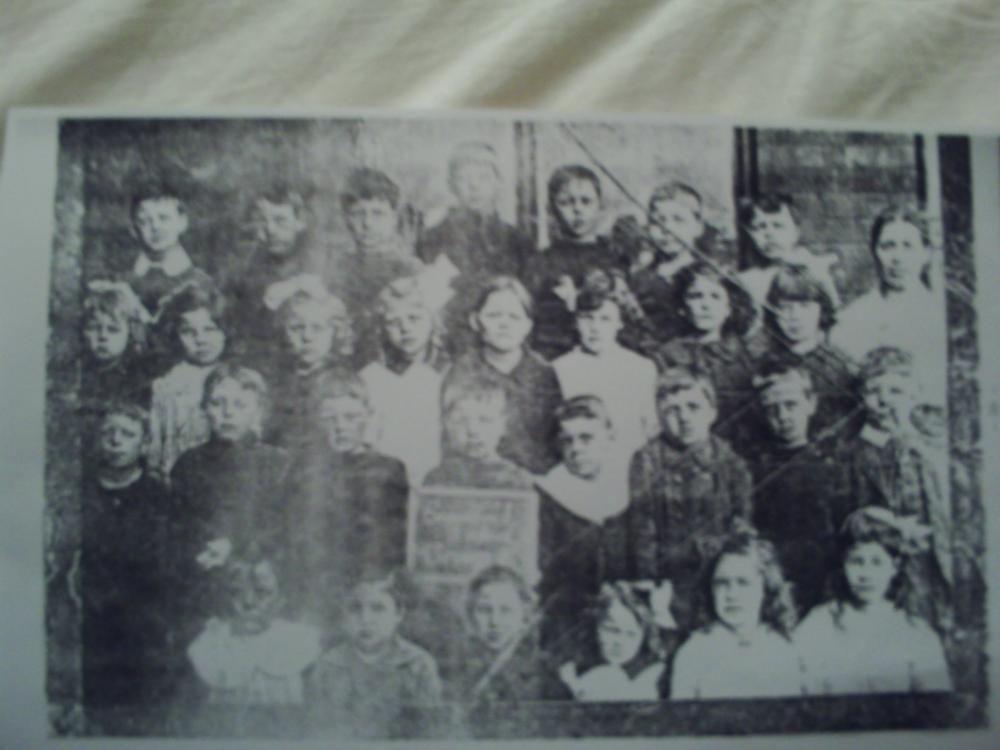 Evans School Standard 1 1918-19
Photo: frank walford
Views: 2,521
Item #: 6038
Back row1 R.Pugh 2J.Rushton 3 ? 4J Ward 5? 6L Pardy 7 J Holding.Third Row 8 ? 9Hurst 10hasseldin 11 Hasseldin 12 Evans 13 ? 14 ? 15 Hotton 2nd row 16 N Scriven 17 B Austin 18 Winstanley 19 T Fallon 20 T Sutton 21 H Green 22 E Roberts 23 J Jones 1st row 24 ? 25 Grindley 26 N Pilling 27 Hazeldine 28 B Nichols 30 B Hesketh Teacher Miss Hodgekiss
Comment by: Darren on 30th April 2008 at 13:48
I attended Evans in the 1970's (when I think it was about 80 years old) and even then the school was rich with the spirits of all of the children that had been through.

For some reason I find this picture haunting. Nothing sadder than the passing of time I guess.
I remember a lot of them as grown ups and the young girl B Nichols was my stepmotheromo28
Comment by: Karen on 30th April 2008 at 21:08
Bessie Hesketh on the front row was my cousins great aunt.
I also have this photo it's a belter.
Comment by: Darren on 1st May 2008 at 15:09
Karen, Do you have any more pictures of Evans school?? I would love to see them!
Comment by: Karen on 1st May 2008 at 19:03
I have already posted the ones that i have Darren, both taken in the 1960s when i was there. Sorry