Photos of Wigan
Photos of Wigan
Album Contents
Album Contents
Wigan Album
Wigan Grammar Schools
9 Comments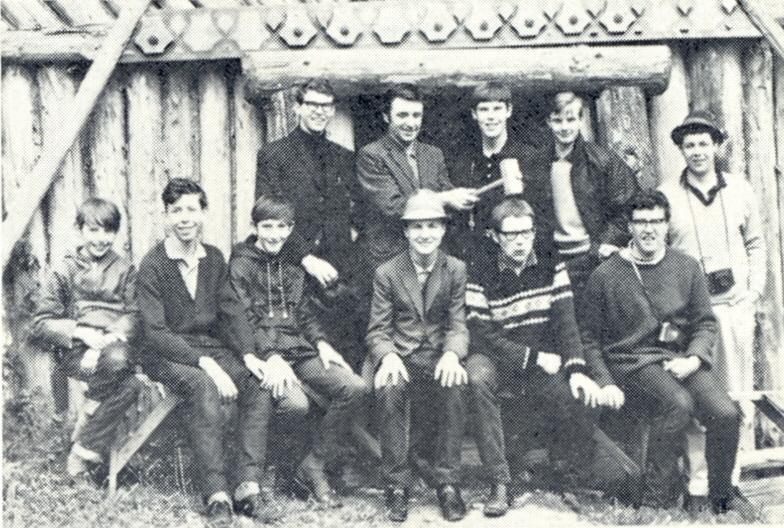 Wigan Grammar School Trip
Photo: Mick
Views: 3,020
Item #: 5966
I found the above pic. in a second hand book some years ago. A handwritten note on the reverse side says 'Wigan G.S., Yugoslavia'.
No further info. I'm afraid.
Comment by: Broady on 25th April 2008 at 00:49
I would say it is maybe the sixties as I think the guy on the back is Bernard Stock who used to teach there. He only started around 1963.
Comment by: broady on 26th April 2008 at 00:16
I could me lining myself up for a backhander but I think the person on the extreme right on the back row is Tommy Martindale of St. Judes fame.
Comment by: cliff H on 13th July 2008 at 21:17
Looks like the James Gang holed up somewhere
Thanks Broady, but we couldn't afford to buy a camera. These lads are older than me.
Comment by: Geoff W on 11th September 2008 at 16:08
Front row extreme right is Billy Woodcock
Front row extreme left is my brother Stephen W Taylor
Comment by: DAVE COCKRELL on 29th September 2008 at 20:56
The rest of ou are right , Steven Taylor is a second cousin of mine. Nice hat Tommy !!!!. Believe it or not the guy in the middle with the hat is Lester Piggott. Dentist not Jockey !
It was the Adventure Club trip overland to Yugoslavia. Cadge Gibbons took the photograph at the film set for a Viking block buster movie. I am third from left on the front row
Yes that's me bottom right. Next to me is Steve Jones. Extreme right is Pete Evans who used to live in the newsagents at Monument Mansions, Wigan Lane. Next to him is Eric Winstanley. Keith Pigot, brother of Lester,is back left next to Bernard Stock.