Photos of Wigan
Photos of Wigan
Album Contents
Album Contents
Wigan Album
Sacred Heart School, Springfield
7 Comments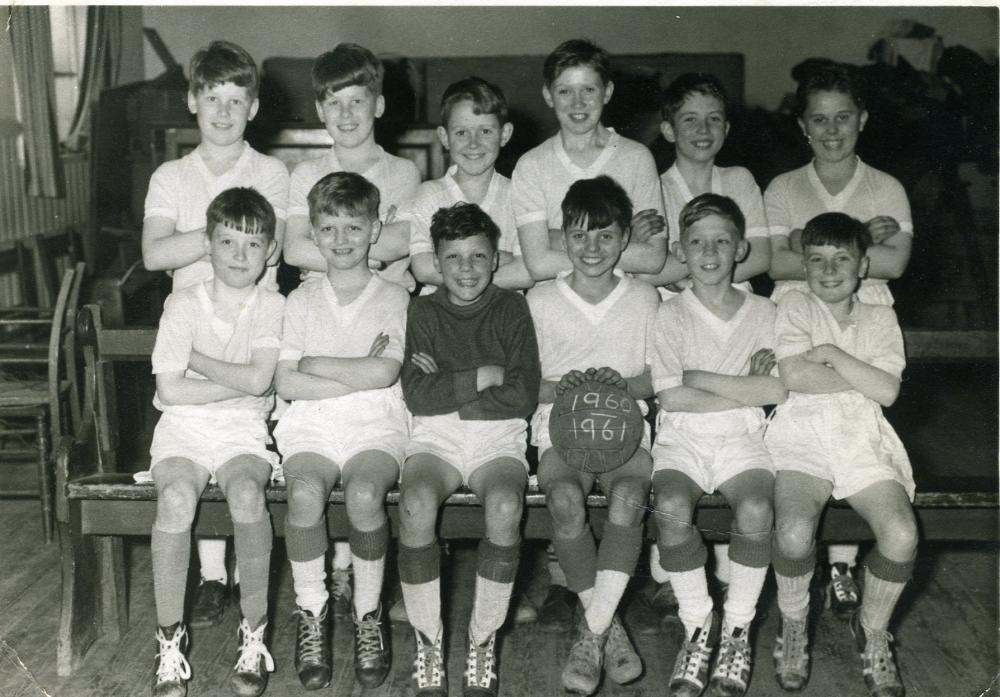 Sacred Heart football team
Photo: margaret perkins
Views: 5,429
Item #: 5956
1960-61 team my brother Dave was the goalie!
Comment by: Frank Healy on 21st April 2008 at 15:27
Hi Margaret. Can you put any names to the other faces? The two lads, back row left, must be twins. (I put the 1953-54 football team in the Sports section)
Comment by: margaret perkins on 24th April 2008 at 17:26
As they were: Right fullback Tony Whitter, left back Stephen Owens(2nd right on back row), right half Brian Kellier, centre half Brendan Molloy, right wing Michael Walsh, left wing, Geoffrey Tomly, inside right Paul Fairhurst, inside left ? Horrocks, centre forward John Loftus(captain), reserve Philip Robinson(3rd frokm right back row), these are the names on the back of the photo but I couldn't tell you which is which, apart from the 2 above.
Comment by: Frank Healy on 25th April 2008 at 09:43
Thanks Margaret. When I first saw the photo the name Horrocks came to mind in relation to the two lads who look like twins. Probably wrong but never mind.
Comment by: jimmy wilson on 4th June 2008 at 19:29
twins at back are horrocks,you have robinson and owens at back, front row from left walsh,fairhurst,perkins,lofthouse,whitter,last one not sure
Comment by: Frank Healy on 5th June 2008 at 16:16
I'll hazard a guess that back-row right is Brian Kellier which leaves Brendon Molloy and Geoff Tomlin to be sorted out between front-row right and third from left back-row
hi, back 2 L are bernard and tim horrocks (my brothers)
Comment by: cecilia loftus on 10th February 2012 at 17:29
the captain,john loftus is my little brother.