Photos of Wigan
Photos of Wigan
Album Contents
Album Contents
Wigan Album
St Michael & All Angels, Swinley
10 Comments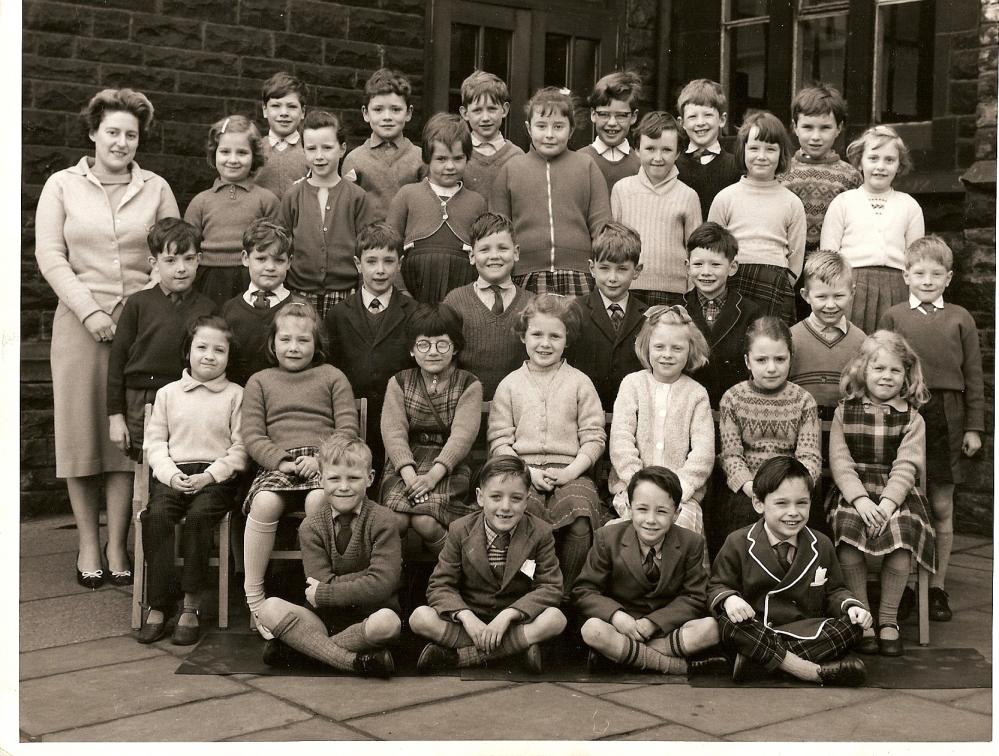 A class photo
Photo: Steve Turner
Views: 7,670
Item #: 5613
Not sure of date, approx 1962.
Back Row: ?, ?, Keith Berry, ?, ?, Martin Rigby
4th Row:
3rd Row: ?, ?, ?, Steve Turner,?, ?, Harold Ashurst
2nd Row:
Front Row:
Comment by: xxStuartxx on 23rd March 2008 at 22:12
Kenneth Hill is now on Keith Berry's left.
Stephen Dandy, 3rd Row, 2nd from left.
Comment by: Shirley on 12th October 2008 at 14:03
hello its Mrs Winstanley.
2nd row from the back: Stefanie Riddough.
1st Row: Mary? at the end Christine Dennet
Bottom row: On the right Jeremy Williams
Comment by: Shirley on 12th October 2008 at 14:06
Lesley Aspinall Next door but one to stefanie
Comment by: Steve Turner on 12th November 2008 at 22:01
Back Row,2nd from left Colin Grundy
5th from left Andrew Wignall
3rd Row, 3rd from left Robert George
5th from left Andrew George
6th from left Frank Robinson
2nd Row Mary Hartley
What is the year ?
Sorry but i don`t think the lady is Miss winstanley.
Hi all
Back row - left: Ian Formby, Colin Grundy, Keith Berry, Kenneth Hill, Andrew Wignall, Martin Rigby

Second Row - left: Stephanie Riddiough, ? Gillian Aspinall, Valerie Dawber, Gillian Vick, Carol Taylor, Sheila Fenton

Third Row - left: ?, Stephen Dandy, Robert George, Stephen Turner, Andrew George, Frank Robinson, Harold Ashurst, ?

Front row - left, Mary Hartley, ?, Jean Sherrington, Susan Lomas, ?, Hilary Watts, CHRISTINE DENNETT.

I can't remember the teacher's name but I remember she always smelled nice (with what I now know is Chanel No5). I think she was the headmistress in the Infants and always taught the top infants class, which dates it to about 1962
Comment by: Chris Golledge on 18th February 2011 at 15:46
Sorry!! Missed out the ones sitting on the floor.

Anthony Bradshaw, ?, ?, Jeremy Williams
Yes it is Mrs Winstanley. She was head of the infants school. I remember her as Miss Warburton when she taught me around 60/61 in top infants. Then she got married & became Mrs Winstanley. My friend Jean Sherrington is 3rd from left, second row. I was in the class above this one. I remember many of these faces.