Photos of Wigan
Photos of Wigan
Album Contents
Album Contents
Wigan Album
St Michael & All Angels, Swinley
5 Comments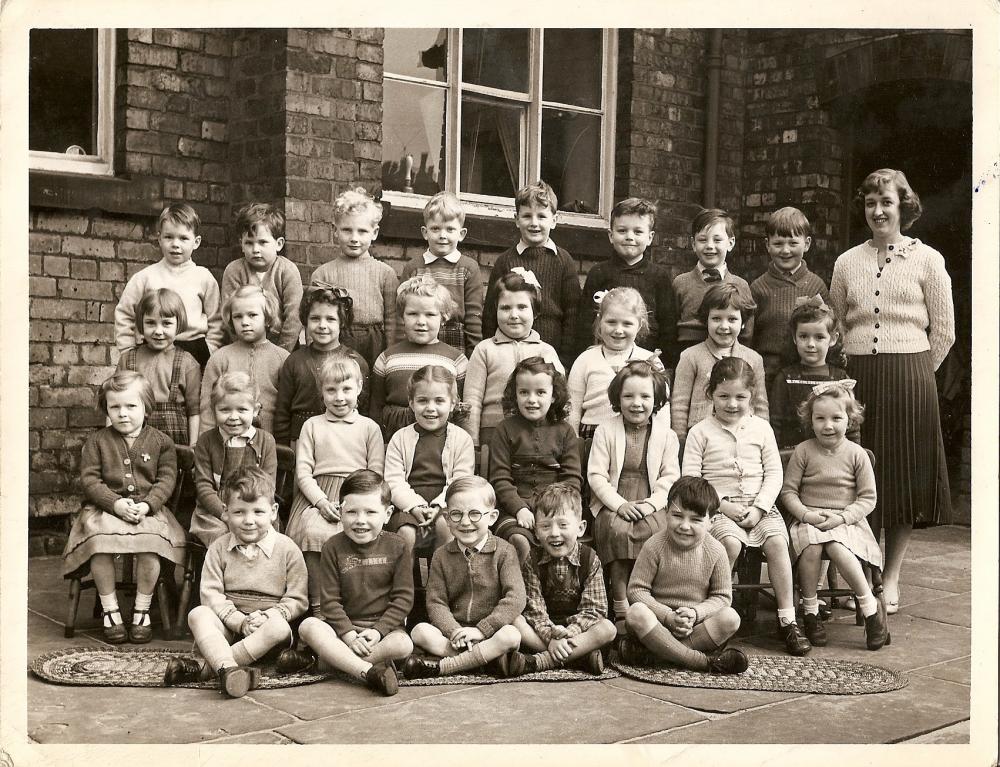 A class photo,
Photo: Steve Turner
Views: 8,532
Item #: 5612
A class photo, not sure of date, approx 1958?
Not sure of any names, except myself, front row, 1st on left.
Comment by: Shelagh McAvoy on 10th November 2009 at 22:59
Here are some more names..Back row L to R
Paul ?, Richard Vincent, ?,David Hurst,Peter Cunliffe,John Bailey,Martin Saxon,Ian Belshaw?, Miss Winter
2nd row L to R Jean Reid, Denise Sidebottom,Janet Wass or Watts?,Valerie Hall,Sheila Roby,Lynn Knowles, Carol Stock,
3rd row L to R Marilyn Stevenson,Caroline Payne,Yvonne Formby,Shelagh McAvoy,Shirley Banks,Lynn Whittle (went to Canada),Elizabeth Goulding,Lynn ?,
Front row ?, Barry?,Brian Leatherbarrow,Alan Woodcock, Christopher Richards How the names and memories flood back!
great pic ..still have this one my self .2nd on front is Barry Clough he still lives in the Swinley area I m still in contact with shirley banks
Comment by: margaret s nee berry on 10th January 2012 at 23:07
well Yvonne you and Shirley haven't changed.where has the time gone from when we went to gidlow together. not seen you for a while. how is Shirley? hope your keeping well
Hi can anyone help? I met a girl named yvonne formby whilst on holday in Rhyl (1971-1972) she came from Wigan (maybe the one in the photo) l would appreciate any information any may have about yvonne as I would like to contact her. Thanks
Hi, I'm by Lynne Sharrock, on the right of second row. Lovely to see this photo of my old friends. I still remember Yvonne, Marylin, Shirley, Susan Hill, Valerie & many others. I have so many fond memories of this school. I taught all my life at St. Andrew's & Highfield and now I've retired to the south coast.