Photos of Wigan
Photos of Wigan
Album Contents
Album Contents
Wigan Album
St Patrick's junior mixed
10 Comments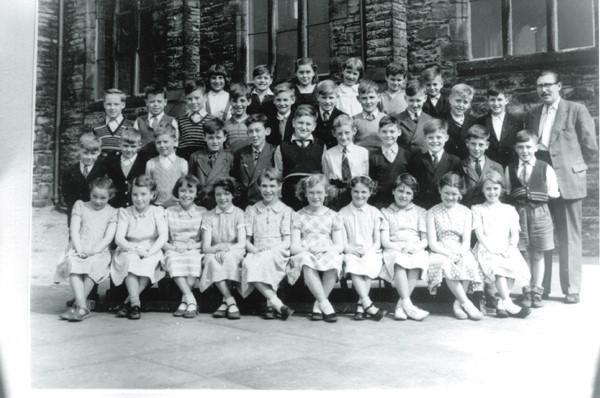 Mr McDermotts class
Photo: John Hall
Views: 6,018
Item #: 5256
spring 1957
Comment by: John Hall on 24th February 2008 at 14:57
This is actually Miss Leneghan's class but for some reason she isn't on the photo
Comment by: frank clossick on 28th February 2008 at 00:37
john are you on any of these photo's?
Comment by: jacqueline on 28th February 2008 at 21:00
its about time you put thse photas on theyre all smashing
Comment by: jacqueline leyland on 28th February 2008 at 21:12
the other macdermotts class second row 3rd from right
Comment by: joan barnes 7 aug 08 on 7th August 2008 at 21:35
mess for John Hall,nice to hear you,r ok not seen you for a while is our james or alan on this pick best wishes to you John nad family
Comment by: elaine wilson on 3rd February 2009 at 00:38
i remember mr mc dermott and mrs currin mrs lennigan mrs underwood and the old school,seem so big n scary then.
Comment by: CYRIL BULLOUGH on 11th April 2009 at 14:21
Dont you recognise your own brother joan? isnt that your James (JAMES BARNES) stood in front of mr mcDermott? and MATT MOORE 3rd row up 2nd lad from mr mcDermott.
Comment by: tom lowery on 6th August 2011 at 13:02
2nd row L TO R 1 nil 2 mick tittle 3 halliwell 4 kevin horrocks 5 tom whalley 6 ken brown 7 john reagan 8 antony connelly 9 john bennet 10 nil 11 james barnes
3 rd rown L TO R 1 tom lowery 2norman thompson 3 nil 4 brennan 5 terry oniel 6 john leyland 7 john sedjwick 8 brian gormally 9 matt moore 10 tony cunliffe
back row L TO R 1 nil 2 brian evans 3 nil 4 nil 5 frank kirk 6 nil
Comment by: kerry Barnes on 2nd April 2015 at 16:25
James Barnes is my Dad Had to laugh at this picture As he still stands with his hands behind his back haha!! Think he was trying to copy Mr McDermot
Comment by: Veronica on 28th May 2018 at 09:43
Girls on the front row Left to right
Veronica Catterall Norma Blake,Barbara Boardman, Marie Blakely,Rita Berry, Pat Halliwell,Marie Breheny,Agnes Cunliffe,Ann Coyle and Ann Woods. Girls on back row Jean Conley,Ann Bolton and Margaret Atherton.