Photos of Wigan
Photos of Wigan
Album Contents
Album Contents
Wigan Album
Wigan Grammar Schools
5 Comments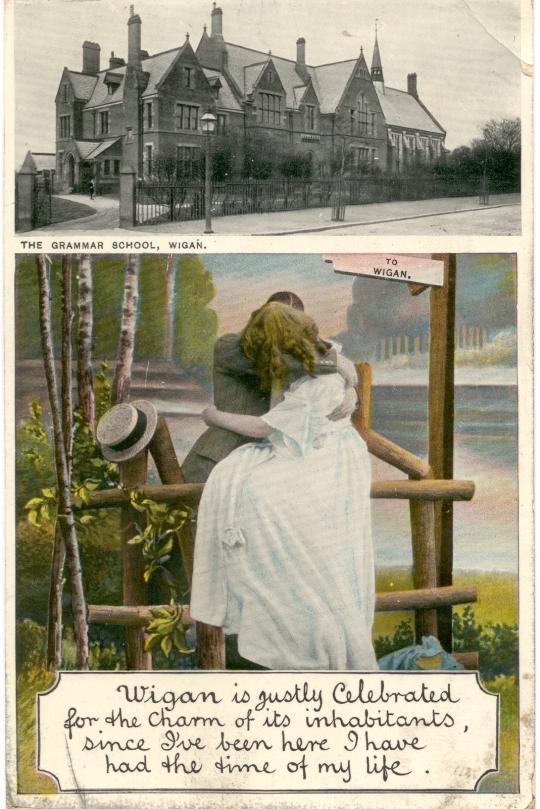 Wigan Grammar School. 1909.
Photo: Ron Hunt
Views: 2,857
Item #: 473
Wigan Grammar School. Scanned from an old postcard. Postally used 1909.
Comment by: cliff on 15th February 2008 at 23:58
Lusty more like, its me on there, I was excused PE
Nice hat, Cliff lad. Neato haircut. Who's the bint? Let's see now, this makes you around 106 years old. Time to claim your zimmer frame, old mate.....!!!!
Comment by: cliff H on 3rd August 2008 at 23:16
now now then you silly boy, she has the neat hair an its her hat, Claudia was her name, the vicars daughter but she called a spade a spade, little raver but gentle with it,

nice girl I,ll never forget her long as I live.
I have a confession. Cliff was not celebrated for his charm. He was just a randy old sod. All the girls loved him and we were always jealous of him because he had what we wanted, Charisma. (Mind you she moved away soon after)

Har de har har...!!!