Photos of Wigan
Photos of Wigan
Album Contents
Album Contents
Wigan Album
St Matthews, Highfield
7 Comments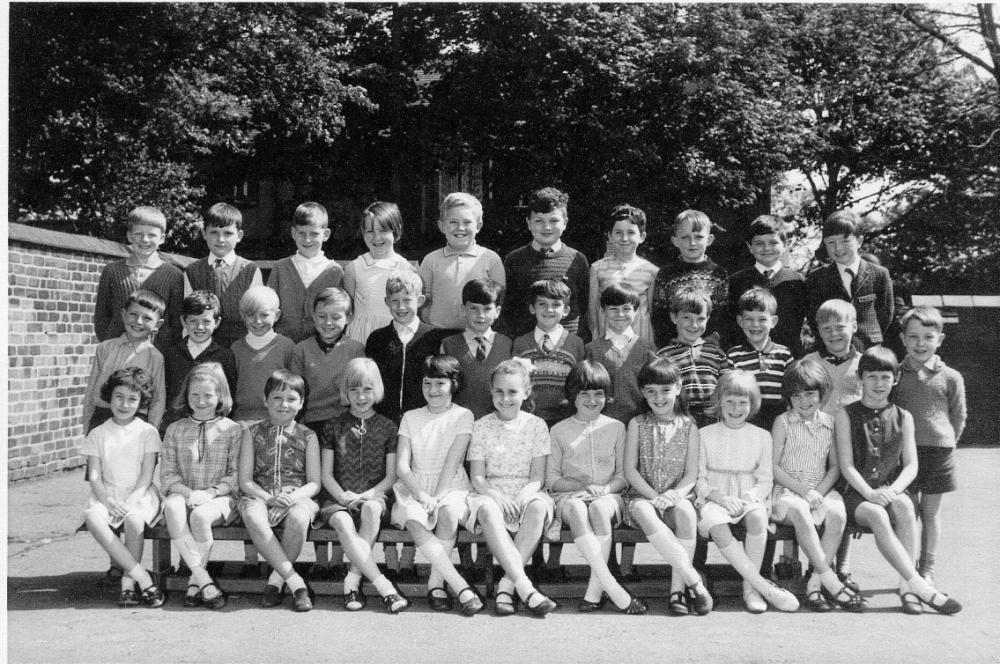 highfield 1968
Photo: jeffrey foster
Views: 3,419
Item #: 4207
class 3
Comment by: highfieldlass on 7th November 2007 at 10:54
Hi Jeffrey, what age would they have been on this photo? Think I recognise a few faces.
Comment by: kevin ;awrenson on 15th February 2009 at 19:00
iwas on the middle row far right
Hi Jeff and Kevin I'm 2nd from left middle row remember you both. Owe Kevin big thanks for getting my 25m swimming certificate.
Comment by: Carol Greenall on 22nd March 2015 at 15:58
I think that's Ian Stockley in the centre of the back row (blonde hair) and David Caulfield 3rd from right on the back row. They lived on Enfield St. I lived on Brindley Street and went to St Cuthberts. We are the same age, they were my playmates growing up. Ian lived immediately behind our house. David lived a few doors down (the site of the car park opposite the Enfield Inn.
Comment by: kev Lawrenson on 27th May 2015 at 22:51
How did I do that Keith ? Lol
Kevin,it was "if you do it i'll do it" moments.