Photos of Wigan
Photos of Wigan
Album Contents
Album Contents
Wigan Album
St Patrick's R.C. Girls School, Hardybutts
11 Comments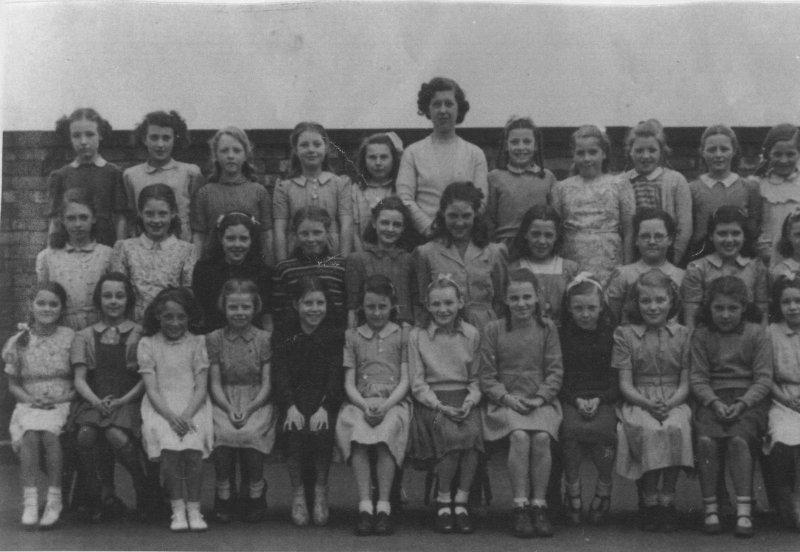 St Patrick's R.C. Girls School, Hardybutts, c1947/48.
Photo: Maureen Porter
Views: 7,523
Item #: 412
St Patrick's R.C. Girls School, Hardybutts, c1947/48.
Comment by: W G on 13th August 2008 at 13:08
Can you put a Name to the girl on the front row third from the left.
Comment by: bill burley on 10th October 2008 at 21:37
the name of the girl on the front row is vera holding
of foggs place
my mum joan gallagher fifth from right on front row
Comment by: Mog on 25th February 2010 at 13:27
My Mum is 2nd from the right - Florence Houghton - she came from Hardybutts.
Comment by: Christine Wall (Ainscough) on 29th April 2010 at 23:05
My mum (Jean Critchley later Ainscough) is directly in front of Miss Underwood
Comment by: Maria Ryan on 15th August 2010 at 16:19
christine or mog did either of your mums go to school with an annie burns (she's my mum and this photo seems the right age group for her)
Comment by: Paul Fairhurst. on 9th December 2010 at 16:49
My mum is third from the left back row, Margaret Fairhurst [Maiden name Margaret Hughes].
Comment by: watchalot on 4th August 2011 at 20:52
i think girl 4th from left back row is margeret winstanley
Comment by: Tom Walsh on 20th February 2012 at 21:56
The middle row third from the left is my sister Margaret Walsh, married name Bennett , we lived in Mc Cormick St.which was behind the boys school.
Girl on bottom row 4th from the left is possibly Marie Joyce.
Does anyone recall my mum Jane Fairhurst lived in Holland Street