Photos of Wigan
Photos of Wigan
Album Contents
Album Contents
Wigan Album
All Saints School
7 Comments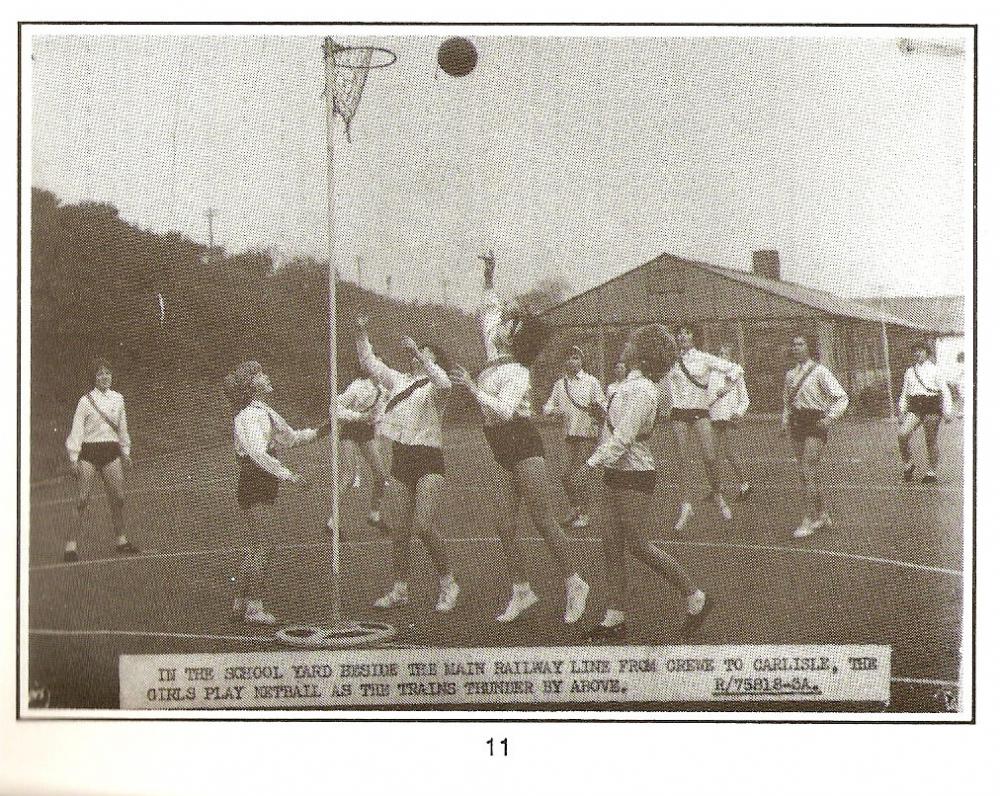 Net ball game in school yard.
Photo: Mabel Knight
Views: 5,999
Item #: 4103
A netball game in progress in the girls play ground at All Saints School circa 1950's
Comment by: dave marsh on 14th October 2007 at 21:44
I received a very bad gash to my hand in the Linacre workshops whilst watching the girls from the window,still got the scar,first of many.
this brought back some memories ...... it used to be freezing cold in winter and we still had to do it. I was at All Saints from 1963 to 1967 those were the days Ha Hanll
Comment by: Glenis Fletcher (nee Smith) now living in n.wales on 31st October 2007 at 14:03
Weren't those navy knickers terrible - but the netball was great fun - and the canteen in the background. I remember one girl eating her dinner and a light bulb fell down straight onto her plate!!
Comment by: margaret farrimond on 12th June 2010 at 17:30
I was on the school net ball team early 1960, I left school march 1964.My twin brother alec was in the boys section they used to watch the girls doing P E in the hallfrom their side.
Comment by: micky east on 14th August 2010 at 23:53
we used to watch the girls ,when we where hammer throwing on the spare land behind your place,when we attended wgs pe lessonmaybe watched you margret
navy knickers they were terrible they had a little pocket in them ,i liked net ball ,but i could never climb thoes ropes in the hall,but i did manage to do it on the very last PT lesson we had i was so excited i nearly fell off .
there were some good times and lots of good mates i wonder were they all are now .any out there send me an email
I think this is me top left corner with knee up i loved playing netball.