Photos of Wigan
Photos of Wigan
Album Contents
Album Contents
Wigan Album
St Paul's C of E, Goose Green
6 Comments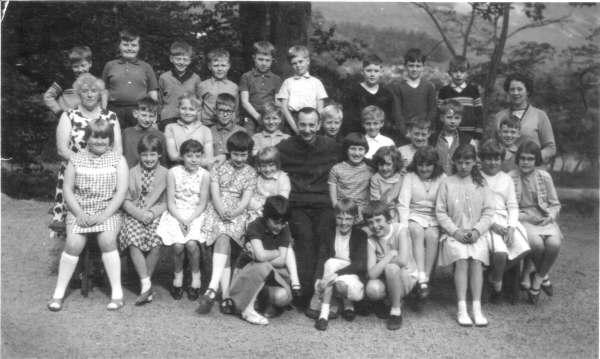 St Pauls C of E Goose Green, c1965 in the Lake District
Photo: Alan Jeffries
Views: 3,824
Item #: 3807
The ones I can rember are:

b/r 1st lL L charnock 3rdLpomphret 5th d evans
m/r m greenhalgh 3rd d shaw 4th me 8th k greenhalgh (tucker ha ha)
any one recognise anyone else
Comment by: Maureen on 15th November 2007 at 19:23
I remember Mrs Lowe on the left here and Mrs Swift, I think on the right!
Comment by: dianne on 3rd January 2008 at 23:41
i remember mrs lowe she was lovely used to teach knitting one of my worst subjects
I remember Mrs Lowe and mr Grimshaw. They took us all to Wales in a youth hostel in the 60s. We had midnight snacks.Sheila Unsworth and Diane Forshaw just a couple of People I remember going. We also went to France one year. Good times.
Comment by: dianne on 9th December 2009 at 23:48
i remember going to wales june we had a great time lol
back row 6th from left in the white shirt..Tony Brown...
Comment by: Lynne Holland (Woodham) on 12th June 2016 at 10:43
sat next to Mr Grimshaw on the right aged about 8