Photos of Wigan
Photos of Wigan
Album Contents
Album Contents
Wigan Album
Shevington High School
6 Comments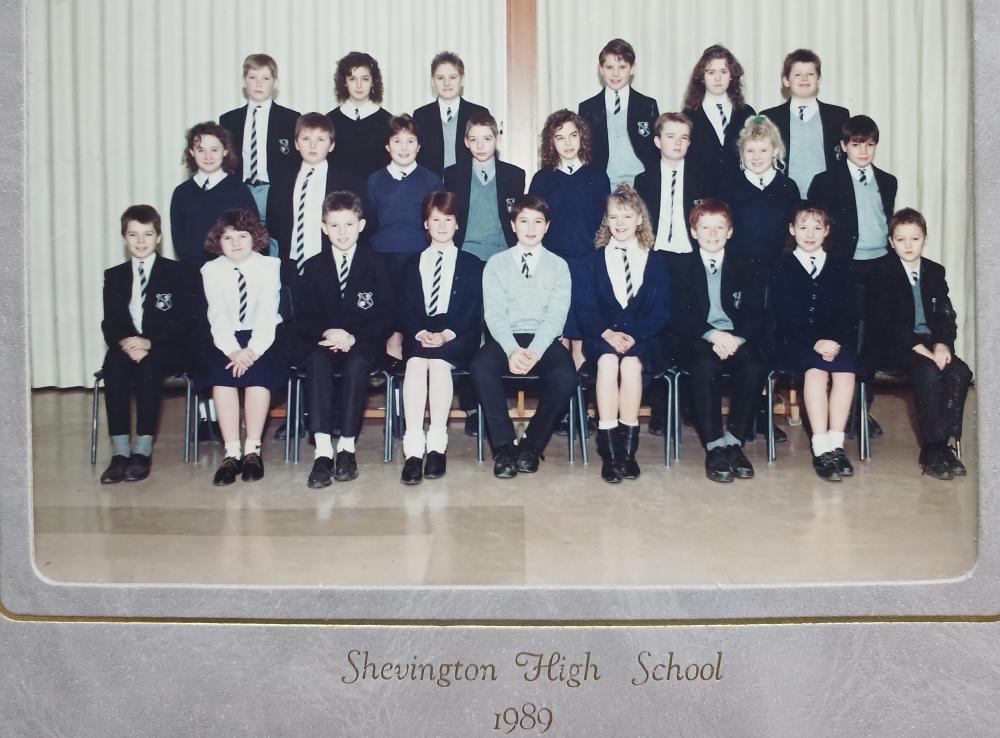 Class Photo 1989
Photo: GARETH SHAWCROSS
Views: 676
Item #: 34714
Front Row - Left to Right (Ian Prudence, Lucy Hargreaves, Gareth Shawcross, Kelly Tyler, Paul ????, Maxime Bowen, Paul Burton, ????, ????)
Middle Row - Left to Right (Helen Knowles, Robert ????, Jill Ashcroft, Ian Blythe, ????, Matthew ????, Kathryn Smith, Shaun Whitney)
Back Row - Left to Right (Barry Heyworth, Helen Walls, Robert Brothers, Robert White, ????, Matthew Kenny)
Comment by: Irene Roberts on 2nd November 2023 at 21:54
Gareth, are you related to the Shawcross family who have a roofing business? They were originally from Ince. I only ask because I lived near them back in the 1960s. Hope you don't mind my asking.
Comment by: GARETH SHAWCROSS on 3rd November 2023 at 00:21
Yes I am :-) Who did you know and I will pass on your name to see if they recall. Thanks
Comment by: Irene Roberts on 3rd November 2023 at 08:59
I was born in 1952 and was Irene Griffiths back then. I lived near the Shawcross family in Ince. Sheila was my age and we were at Primary School together in the late 1950s/early 1960s, (Ince Central). Her parents were Lois and Norman and she had older brothers, Robert, Dennis and Stephen and an older sister, Susan. She had a brother Norman, but I can't recall if he was older or younger than Sheila, and she had two younger brothers, Trevor and Stuart.....I remember when they were born. I now live in Abram where Shawcrosses have a roofing business and I often see their vans passing our house.
Comment by: GARETH SHAWCROSS on 4th November 2023 at 06:03
Hi Irene, do you have an e-mail address so I can send you more information rather than write it on here? I will see if my dad remembers / knows you.
As above, Gareth, and thankyou. To be honest, I think only Sheila or Susan would remember me. Just a bit more info.....I lived on Ince Green Lane in a row of six houses that stood back from the lane behind the wall of St. William's Presbytery and church.
Comment by: Irene Roberts on 4th November 2023 at 18:24
Gareth....tizziesgirl@gmail.com