Photos of Wigan
Photos of Wigan
Album Contents
Album Contents
Wigan Album
Whelley Secondary School
6 Comments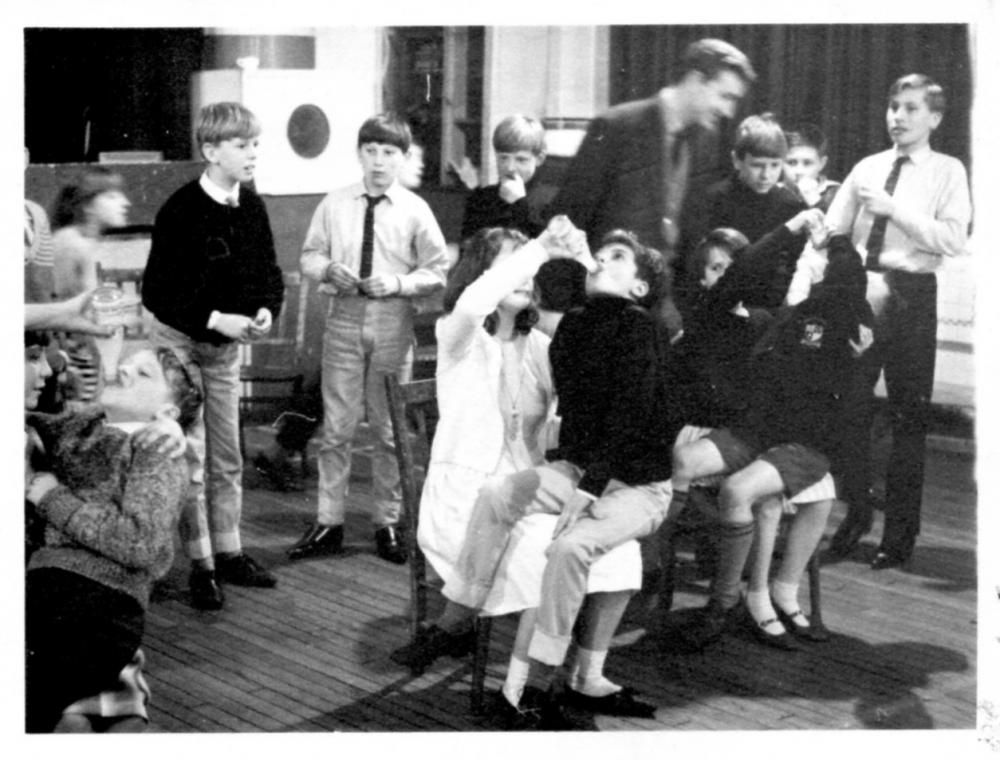 Whelley School Xmas Party
Photo: Paul Fairhurst
Views: 7,616
Item #: 3460
English teacher Paul Buer supervising at the Christmas party, about 1964 I would guess. Notice the trend of ice blue jeans and winklepicker shoes. Not sure what the game is but I feel sure it wouldn't be allowed in today's 'P.C.' world.
Comment by: Paul Fairhurst on 13th May 2007 at 20:18
I suppose I should have supplied the names: Standing left to right
Yours truly: Brian Ellis: Derek Green: Paul Buer; Graham Hill: .........? : John Roscoe.
Seated in the centre Michael Jolley ( Son of RL player Stan Jolley)
Those were certainly the days, couldn't beleive my eyes when I saw this picture, good memories, don't suppose any of you remember me.
Comment by: Zoe Fairhurst on 10th February 2008 at 02:39
Hiya paul, dont suppose your related to my lot are ya, my grandma and grandad are Agnes and Jack
Comment by: Paul Fairhurst on 12th February 2008 at 11:04
Ann are you the girl just in the picture on the left?
Zoe - no I don't think we are related, all my dads relatives going way back are from Standish.
Comment by: Joanne Jolley on 5th January 2014 at 08:41
My dad is Michael Jolley we only found out a couple of weeks ago that Mr Buer taught us both at whelley.....
I know your Dad Joanne. Does he know Paul Goodman (Coke) has passed away in March.