Photos of Wigan
Photos of Wigan
Album Contents
Album Contents
Wigan Album
St Catharine's, Wigan
5 Comments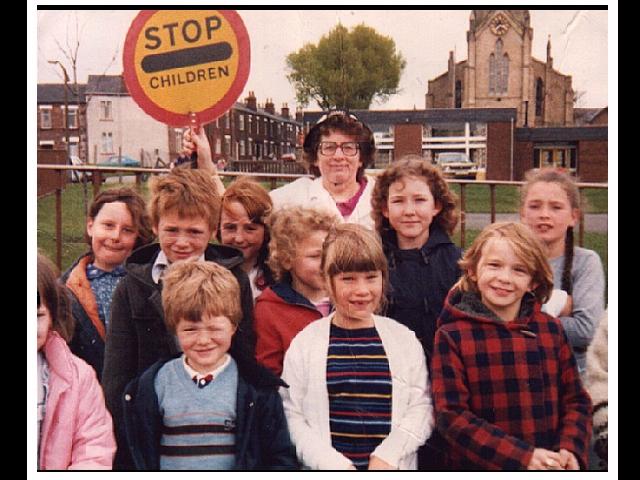 Mum on lollypop duty with some kiddies
Photo: Jean Jones
Views: 3,528
Item #: 3332
My Mum Annie Turner on lollypop duty approx 1990 at St. Catherine's. Maybe you recognise yourself in the group of pupils.
Comment by: Jean on 23rd February 2008 at 14:05
Sadly Mum passed away this New Years Day (08).
Pity you have not posted one of her with her birds - or the dog! She was a wonderful character.
Comment by: Joan on 13th November 2008 at 23:28
I remember this lady well i used to live in upside down houses and when i was going to work I used to take my dog to my mams but i had to go early because when you got talking to her you could'nt get away but she was a very nice person nobody wants to tal to you these days all thecharecters have gone now
Comment by: Jean on 13th January 2009 at 00:29
Awh nice to hear these comments. I stood with her when she was chatting to everyone and used to wish she'd let them get home. She used to say 'well its better than being b.....y miserable'. Too true. She dearly loved the children and her job. Oh and the pigeons which she used to get in trouble about, the vicar said it encouraged them to do their buisness on his church, she said 'there'll all gods creatures'
I recognise a couple of faces, Joanne Jolly, louise kenny and Janice =)
Sorry to hear about your Mum, I remeber her feeding the pigeons xx