Photos of Wigan
Photos of Wigan
Album Contents
Album Contents
Wigan Album
St Patrick's junior mixed
3 Comments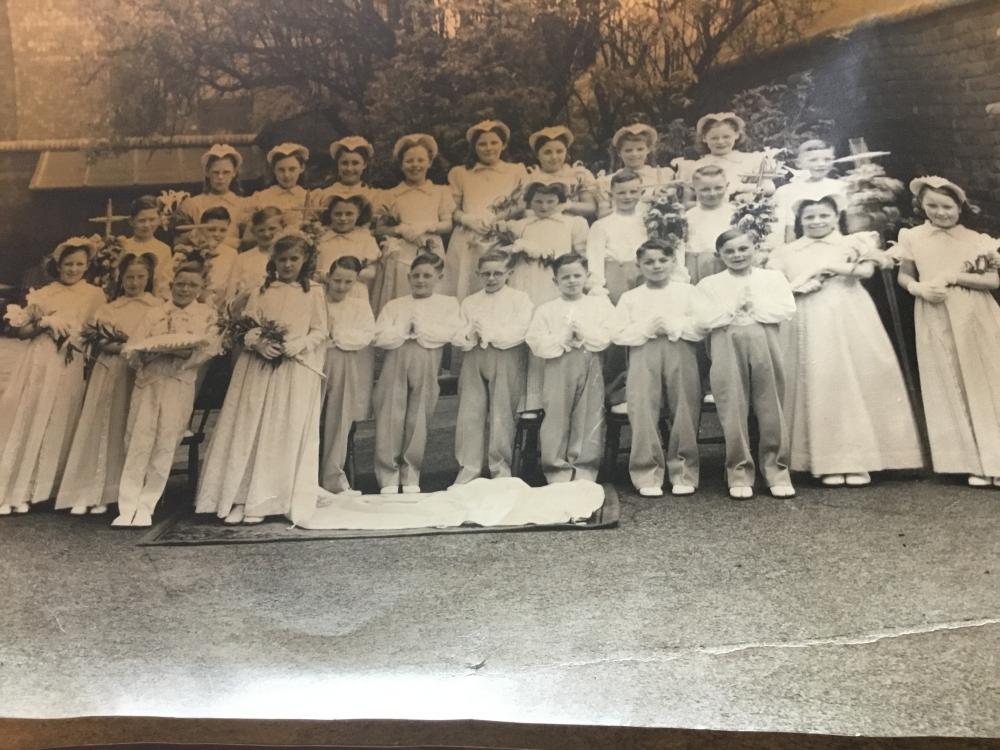 Crowning May mid 1950's (1)
Photo: TOM WALSH
Views: 1,208
Item #: 33102
Photograph of the May crowning mid 1950's
Comment by: Veronica on 21st April 2021 at 13:04
Tom this was before Junior Mixed. I recognise Sheila Brown who was quite a few years older than me second from left, also 3rd from left was Rita
( second name escapes me). She lived on Dean St and went on to become a nurse. I would say more like 1950 ish. I recognise faces but the names I can't think of, they were a few years older than me. Are these photos from St Patrick's archives? I believe some were posted through the Presbytery door anonymously. Thanks for posting. The photos look like they are in the yard at the back of the church.
What lovely photos of the May Crownings! I lived next door to St. William's Catholic Church and School in Ince and some of my friends attended there. I remember they were always a bit secretive about The Crowning as it is something we protestant girls from Ince Central School didn't do, and little girls love secrets! It was the same with "Confession" and I can recall waiting outside St. William's gates, (sadly, we weren't encouraged to go into the opposite denomination's churches back then), whilst my friend went to Confession. With the speed with which she dashed in and out so we wouldn't miss the Saturday Morning Pictures left me in no doubt that she can't have confessed to much!
Comment by: jcf on 21st April 2021 at 21:59
The boy on the right at the front Billy Alcock.