Photos of Wigan
Photos of Wigan
Album Contents
Album Contents
Wigan Album
St Thomas's C of E, Wigan
6 Comments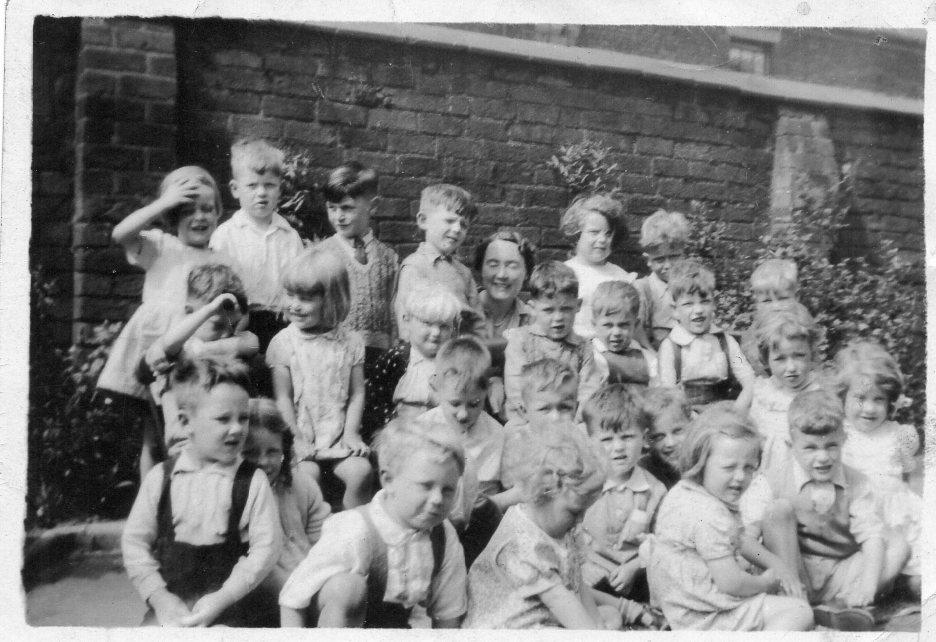 St Thomas's Clayton Street
Photo: David Bale
Views: 1,143
Item #: 32671
Nursery School Photo about 1947. I am second row from the back and second from the right. I was born June 1944 in Herbert Street.
Comment by: Albert.S. on 27th August 2020 at 11:37
David. In 1950, In Clayton Street, I seem to remember that the N.C.B. had a building in Clayton Street for additional classroom training for trainee miners. I seem to remember doing metal work there. Can anyone shed light on this?.
There was a building attached. Locals used to go upstairs where they held functions. There was a room off this that had a snooker table and a small kitchen. My auntie and uncle (Hilda and James Fairhurst) had a grocery shop just up the road on the opposite side. The trainees would call in, She called them the Bevan boys
Comment by: Albert.S. on 27th August 2020 at 16:07
Thank you David. I finished my training at the end of March. 1950. Went underground, Maypole, in April. Most of the training was done at Low Hall, Platt Bridge.
Comment by: stephen halliwell on 1st September 2020 at 00:33
I went to the nursery round about 1956 onward, we lived in Leeds street just around the corner, there was a shop on the corner , i remember used to be run by Agnes Oddie. the building next to the nursery was used for St THOMAS,S youth club and Sunday school. I remember Maggie Houghton was the caretaker there, she stood no nonsense.
David Bale .... I recognised you immediately..
Comment by: Christine Talbot on 13th January 2021 at 23:35
Hi David, I love looking at the old photo,s on Wigan world and was surprised to see your message , it took me back as I went to Clayton st, nursery and Sunday school I think that would be in 1953 but don't remember any photo,s being taken , so it was
good to see yours . cousin Christine