Photos of Wigan
Photos of Wigan
Album Contents
Album Contents
Wigan Album
Gidlow School
6 Comments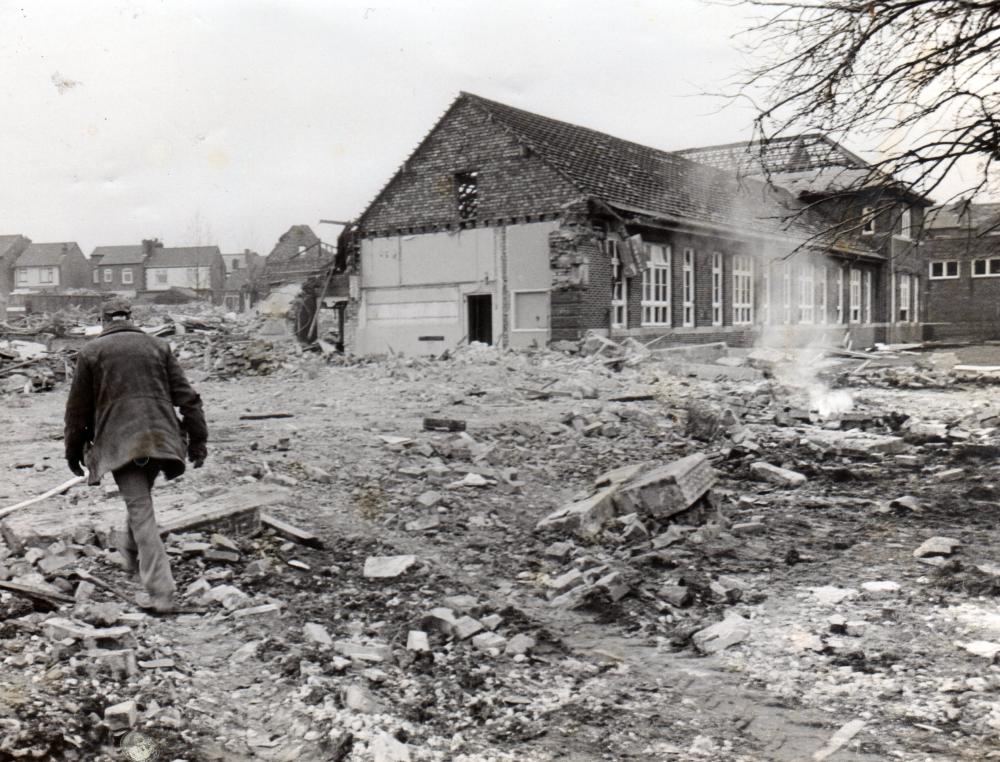 Another Demolition Photo
Photo: Bill Woodcock
Views: 2,751
Item #: 32144
I think this was taken by my neighbour, Brian McAuley, who was photographer at the Post and Chronicle/Wigan Observer at the time of demolition.
A very happy school. A lovely age group to teach. Happy days.
My brother,Ernie Woodcock, was there as a pupil when it was a Secondary Modern School.
Comment by: Ian Spencer on 2nd May 2020 at 08:41
Mr Woodcock is that you who used to teach at Gidlow early 80's ?
Comment by: Arthur on 2nd May 2020 at 08:59
Brian McAuley was Psot & Chronicle sports photographer, a brilliant one too.
Went there 60,61,62, then left Jan 63 started work on my birthday 7th Jan at 15
Yes Ian, that was me. Head of First Year until reorganisation. I'm still in touch with Dave Green who was head of Second Year at the time. Sadly the head, Bob Jackson is no longer with us, nor Karl Kaaria.
Comment by: Ian Spencer on 7th May 2020 at 21:14
Hi Mr Woodcock, hope you are doing ok, sorry to hear about your old colleagues, I remember when I was in in Mrs Poulson's class in 1981, you had the room next door, I really enjoyed that school.
The names bring memories flooding back. I was at Gidlow middle 74/77 Mr Green was my second year form teacher we were in class SPRUCE. Mrs Poulson was my Tutor group (anyone remember the tutor groups). for all three years. Used to be a tutor group lesson first thing on a monday and friday then it became last two lessons friday afternoon.. Her class was called finback i think. Believe she died not too long ago. My other form teachers were Mrs Scott (Margaret) and Mrs Davison. Remember Gidlow with such affection