Photos of Wigan
Photos of Wigan
Album Contents
Album Contents
Wigan Album
Aspull Methodist
3 Comments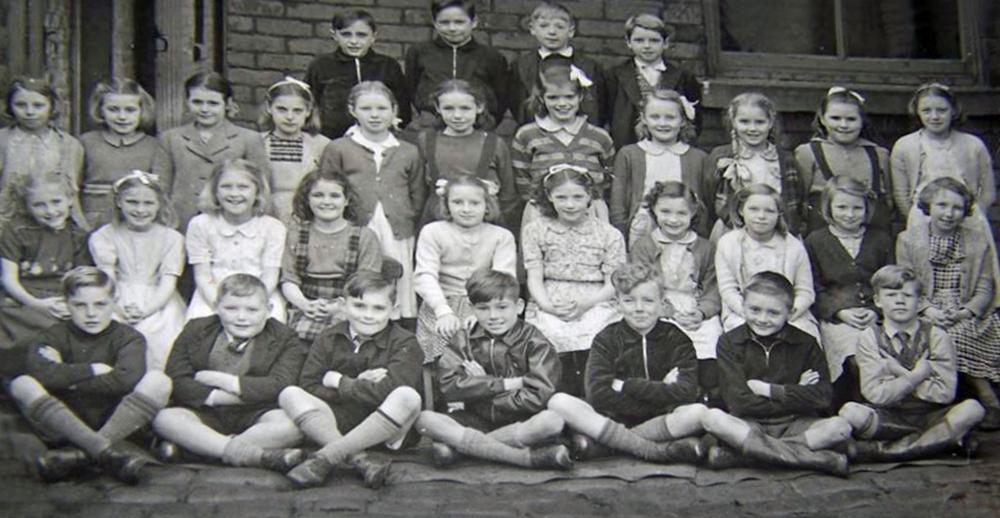 Aspull Methodist School 1950s
Photo: DTease
Views: 1,461
Item #: 31292
This photo was posted by nopa1000 some time ago. I straightened it up with the intention of putting it back on at the time, but it somehow went missing. Now it's turned up again from the murky depths of my disorganized computer along with another one that I think was posted by Veronica, so I am posting them now.
Comment by: Veronica on 27th June 2019 at 10:43
" Give me a child at 7 and I will show you the man" Aristotle ( They look about 10)
Also attributed to Ignatius of Loyola ( Jesuit)
Reminds me of the TV series 7 Up
Comment by: john on 27th June 2019 at 13:24
Great picture, and have you noticed: none of them look stressed out, or 'pouty'
Comment by: walt ( North Yorks ) on 29th June 2019 at 12:00
Dtease, I remember a lot of these kids from when I was at this school, albeit a few years later. In fact, I would say these kids are now somewhere between 75 - 80 years old. Mr Thomas would have been the headmaster at this time, Mrs Dickson would have been teaching the infants, then there was Mr Owen, Mrs Stott and perhaps Mr Cadman, ah yes, I remember them well !. Great picture.