Photos of Wigan
Photos of Wigan
Album Contents
Album Contents
Wigan Album
Unknown
6 Comments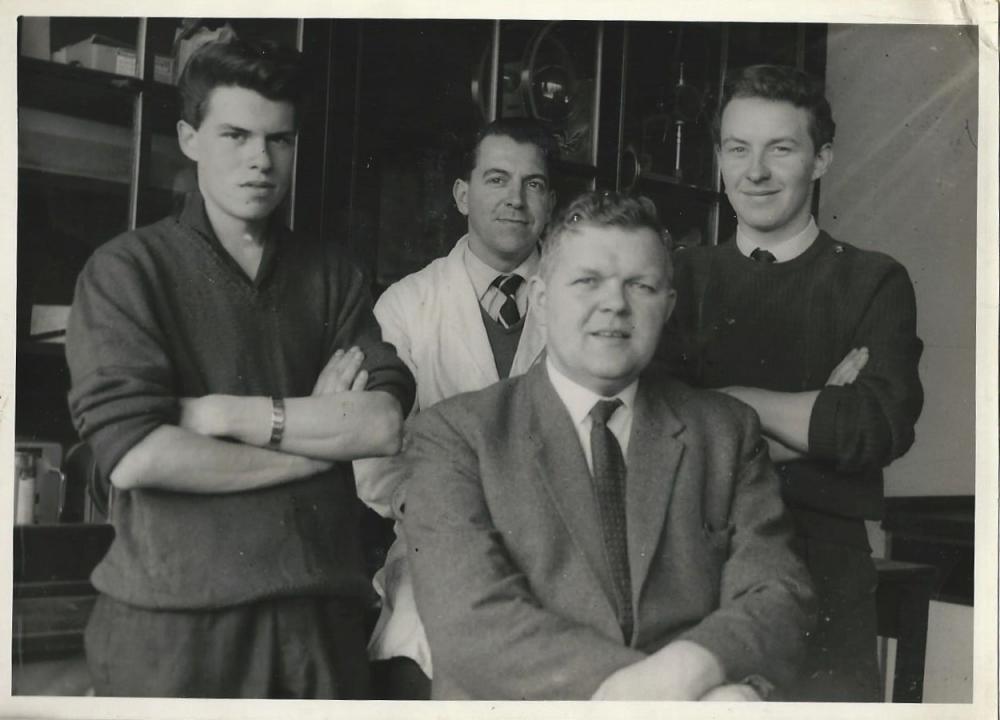 Lab Techs. Either at Wigan tech, Cardinal Newman, or WhitleyHigh.
Photo: Tim Cooke
Views: 1,938
Item #: 28337
Eric Cooke in the white jacket. He was a lab tech. Unsure of where this photo was taken.
Comment by: jcf on 16th September 2016 at 10:04
Tim, this looks like Wigan Tech and a young looking Chris Lowe on the right of this photo.
Ahh, Cheers jcf. Dad probably told me once where it was taken, but I can't remember. And there was nowt written on the back.
Comment by: Carolaen on 17th September 2016 at 16:15
Is that the Eric Cooke that later worked at the Warrington lane teachers center in the late 1970s?
Comment by: RON HUNT on 18th September 2016 at 17:43
He was also the Lab technician at the Thomas Linacre School, as has been mentioned on other photographs on the site.
Yes Carolaen!" He worked there with Ralph Taylor. I used to go with him when it was the school holidays. You can't do that these days!!
Comment by: Carolaen on 19th September 2016 at 11:29
Tim. Thanks for info. I thought it was him. My parents were great friends with Ralph and Maureen.