Photos of Wigan
Photos of Wigan
Album Contents
Album Contents
Wigan Album
Unknown
7 Comments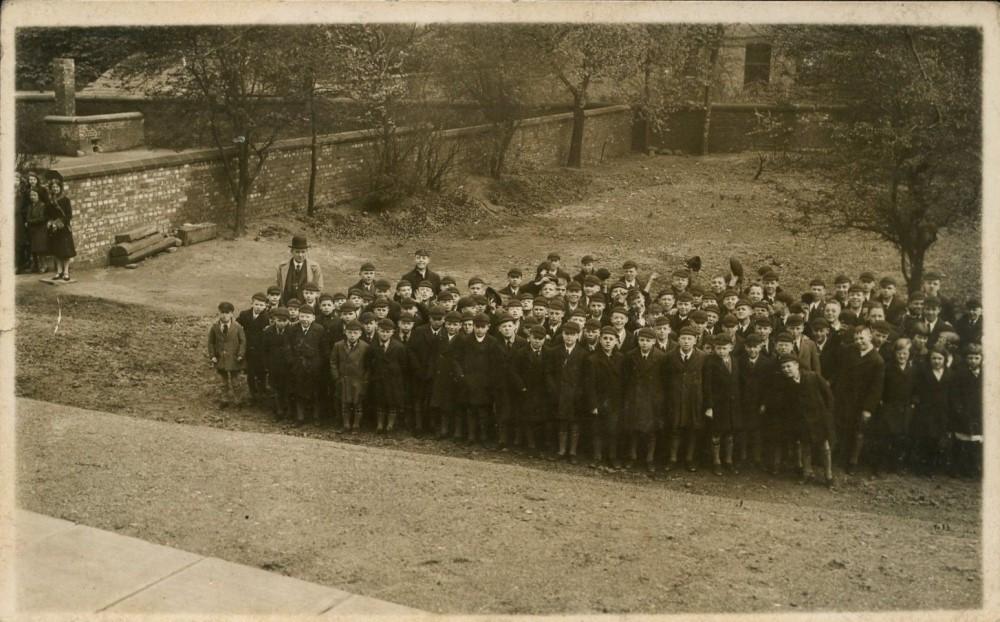 School Group BOYS Unknown School
Photo: RON HUNT
Views: 2,066
Item #: 28033
Postcard showing a group of boys in a school yard On the back is written
THOMAS HOWARD
720 ORMSKIRK ROAD
PEMBERTON,
WIGAN,
LANCS.
So I'm presuming??? it is probably Wigan
Comment by: RON HUNT on 20th June 2016 at 17:52
Just noticed a few girls to the right.. Every lad has a cap on. I can remember at the T.L.S. you had to wear your school cap up to and including the third form and woe betide you if you got caught outside of school without your cap on .. BRING BACK SCHOOL CAPS..
Comment by: Jimmy. on 20th June 2016 at 23:19
Ron,bring back School Discipline,but there again Discipline begins at Home or it did when we were growing up.
Comment by: Vb on 21st June 2016 at 09:24
When little lads wore 'over coats' or gaberdine macs and pea caps! The over coats always seemed to be too short -as they grew out of them so fast. The picture looks very 50's.
I think this is more like 40's or 30's. Look carefully at the overcoats. None of us would have been caught dead in a coat like those in the 50's.
Comment by: Roy on 22nd June 2016 at 11:00
Please note ! All the lads are wearing short pants, when i started at TLS in 1953 i wore long pants, so i would date it in the 40s or pre 40s, another 'clue' is the teachers hat,i dont remember any of my teachers in the mid to late 40s and definately the 50s wearing a hat such as that, definately not the female ones !!!.
Comment by: vb on 22nd June 2016 at 13:38
I agree to differ about the little lads in overcoats in the fifties. I am not saying the picture was taken then. I am older than my brother and he definitely wore one in the fifties. Children wore what they were told then and no arguing!! They dressed like mini adults.
Comment by: Jarvo on 23rd June 2016 at 06:48
Looking at the man in the hat, I would say early to mid thirties. By the way, he has a look of Stan Laurel...