Photos of Wigan
Photos of Wigan
Album Contents
Album Contents
Wigan Album
Argyle Street Council School
5 Comments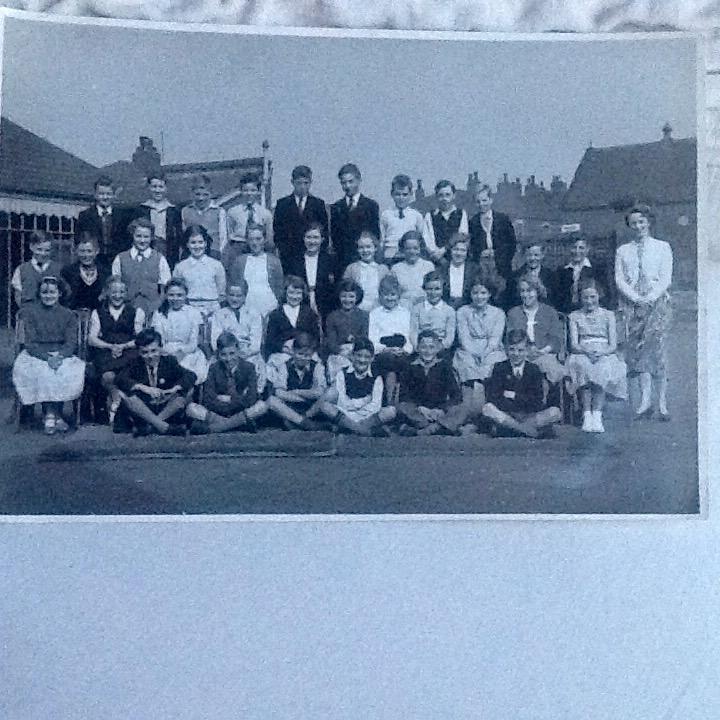 Class 3 or 4a argyle street sec mod
Photo: Alan Brown
Views: 2,634
Item #: 27429
About 1958 or 59 back row M Featherstone B Pilkington A Brown A Picton F Parr D Lucas W Cowburn K Heaton M Aspinal sec row H Ball A Bimpson B Priestly M Partington V Speakman B Babcock? A Tasker A Tuckley? N Atherton D Holland D Swift Miss Dawkins third row ---? J Spencer B Liptrot? M Aldred J Yates B Sproston J Ashhurst B Farrimond C Eckersley V Dickinson M Winstanley front row R Lee C Rothwell L Whittle W Brett K Baines A Greaves
Comment by: Pw on 13th January 2016 at 16:38
Keith,any chance of you doing your magic on this photo.
Miss Dawkins,now Mrs.Ion, living in Perth,W.Australia with husband Gordon and delighted to send greetings to all her former pupils still around.
Comment by: Alan Brown on 14th January 2016 at 14:00
Remembered the first girl in the third row her name was Marlene Pendlebury
Comment by: Farry on 16th January 2016 at 02:31
Miss Dawkins was a right goer back then. Lol
This photograph was taken no later than 1957. The September term of that year saw many of my classmates including myself start at either Horwich secondary technical college (boys only) or Leigh secondary technical college (boys and girls) I went to Leigh. Entry to these Colleges gave a second chance at age 13 to all of us that had failed the 11 plus and had not gone to Hindley grammar school.(I was promised a new bike if I had passed!) Bearing in mind the date this class would have been 2a when this photograph was taken. I did get a new bike in the end I bought myself one on my 50th birthday, still got it!