Photos of Wigan
Photos of Wigan
Album Contents
Album Contents
Wigan Album
St. Marie's, Standish
6 Comments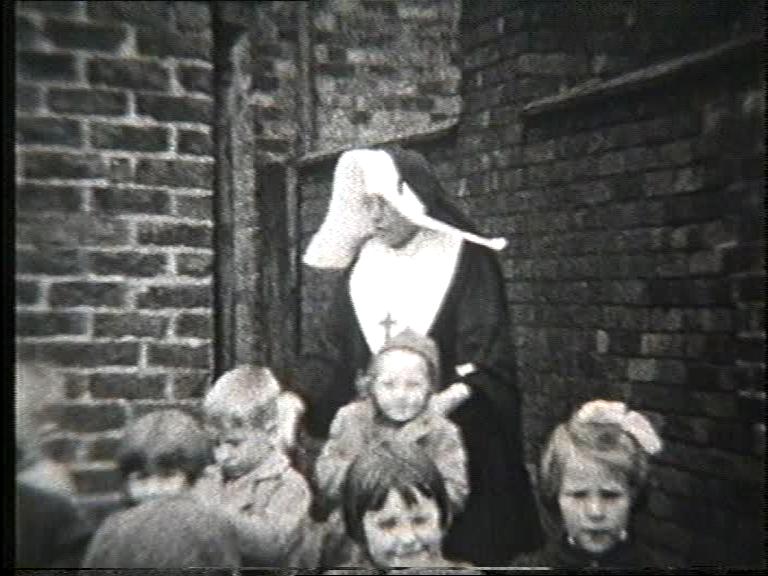 Nun
Photo: Bob
Views: 2,129
Item #: 26123
This along with the school building photo are stills taken from a film shot in 1943. Here's one of the nuns. Anyone remember her?
Comment by: MarieM on 3rd March 2015 at 19:23
Bob, is there any chance of seeing the film
Comment by: Lizziedownunder on 3rd March 2015 at 19:45
The year was way before my time as I was born in 1949.... But that could be Sister Virgilius...I remember her having glasses...but could be wrong it is so long ago... :-)
Comment by: Bob on 3rd March 2015 at 21:27
It's not Pirate Bay Marie. I believe you can get it from that bloke who used to be above Batt and Brown's on Standish lights
Comment by: Philbee on 4th March 2015 at 20:37
This looks like Sister Veronica who was head in 1944 when i was there.With reference to a previous post about a schoolyard game my memory let me down i now think the game was called truss or trust Many thanks those who correctly remembered skeevi
Comment by: Albert. on 6th March 2015 at 10:26
I suppose to get a definite answer, would be to put the question to the sisters', at the Parbold Convent."Sisters of Notre Dame de Namur UK | Facebook."
Comment by: Albert on 6th March 2015 at 10:46
Philbee. Was this. Skivee-le- Vi. Were you shouted. "Ready, coming ,or not.?" Others I remember were. "Throw out can". "Piggy", and "Knock up". Made up games,that gave children great entertainment. Spent many hours playing marbles, Nucky. Also skimming cigarette cads into a corner, and if they landed on any other, you won what was on the ground. Happy days.