Photos of Wigan
Photos of Wigan
Album Contents
Album Contents
Wigan Album
St. Marie's, Standish
23 Comments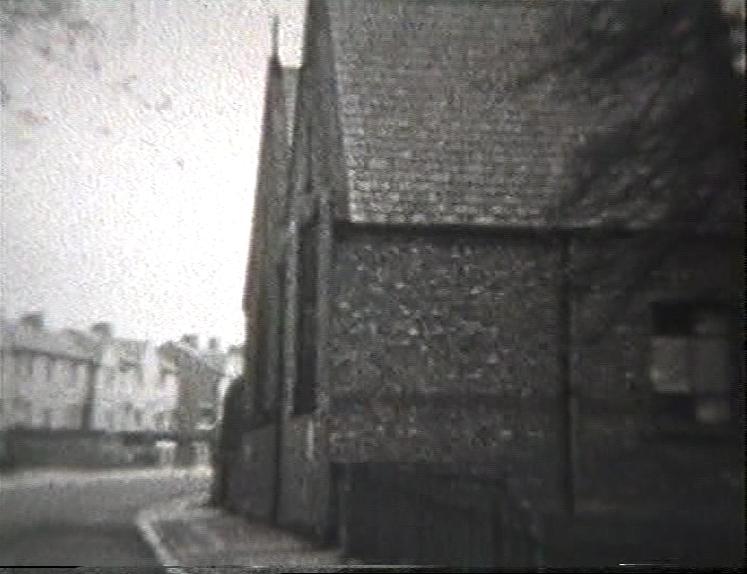 Old St. Marie's School
Photo: Bob
Views: 3,864
Item #: 26105
The old St' Marie's school at the bottom of Almond Brook Road. Demolished mid-60's
Comment by: Mick on 1st March 2015 at 23:18
I used to go to this school
Comment by: Jonno on 2nd March 2015 at 00:32
Lizziedownunder this your old school, say something.
Comment by: ex pupil on 2nd March 2015 at 14:30
Taught by Nuns Sister Vagilious (head of school) and Sister Angelous; Later by Tom Darwin ; happy days eh!
Comment by: Michael on 2nd March 2015 at 17:50
I remember Sister Virgilius, Sister Bernardine (who rulered my legs)and Sister Joseph. Plus a very nice teacher called Mrs Ashton(?).
Comment by: Philbee on 2nd March 2015 at 18:14
Ithink we also had a Sister Veronica who was quite good at hurling the board duster around the classroom.Does anyone remember playing Sceevigh (no idea if that is the correct spelling)an elongated version of leapfrog against the railings.
Comment by: Lizziedownunder on 2nd March 2015 at 19:58
Well what a great photo of the old school....Sister Angelus...Sister Virgilius Miss Brown ...got the cane most days for chattering from Miss Brown....I think Mrs Gaskell the dinner lady....linking arms with a whole lot of us in the play ground...mi mother said I've not to shift for nobody.....skipping ropes two balls against the wall....shining my penny on the bricks...me and my sister Jo walking to school in the snow and slush in our wellies...warming my feet on the big pipes only to get chillblanes .....walking out of assembly to that same music...icy bottles of milk....and long icy slides just about the full length of the playground...never having enough courage to go on them...My primary school days seemed to be a mixture of trauma and fun..and I still can't recall the name of that teacher that used to throw the board duster at me shouting....'Hayes...pay attention' .... :-)
Comment by: stan disher on 3rd March 2015 at 08:28
What year did you leave St Maries Lizzie? I left in 1961.
Comment by: irene roberts on 3rd March 2015 at 08:40
What fantastic memories, Lizzie! I really enjoyed reading that. I was at a history talk at Beech Hill Library last night and a gentleman was asking about you, saying we don't hear as much from you as we used to, so it's good to know you're okay.
Comment by: Lizziedownunder on 3rd March 2015 at 10:12
Hello Stan....must have been about 1962....went to John Rigby until St Peters at Orrell Post was finished...then left and flew to Australia in 1964.. :-)
Thank you Irene....yes I haven't been around as much....but still have you all in my heart and always will...it was a wonderful thing discovering all about my lovely Wigan again... :-)
Comment by: MarieM on 3rd March 2015 at 18:53
Irene, Lizzie does a quiz on ww every night except Saturday.
Comment by: billg on 4th March 2015 at 15:46
Skeevie ? I don't associate this with leapfrog. Was it something to do with a form of hide and seek. You would form two teams one team would go off and scatter the other team had to round them up and put in the den usually the cross near the church. You could set your mates free by getting to the den and screaming skeevie. Great memories.
Comment by: irene roberts on 4th March 2015 at 16:46
"Skeevie" WAS a form of hide-and-seek. It was short for Skilly-leevie", known to us Incers as Skilly.
Comment by: Nadine B on 11th March 2015 at 21:46
The teacher that threw the duster was Tom Darwin. The teachers I remember was Miss Blackburn Miss Ashton Mrs Gallagher and the nuns Sister Virgilius and Sister Angelus . I came from Shevington and really enjoyed my school days at St Marie's.
Comment by: Dave Harrison on 14th March 2015 at 16:06
Nadine B - would that be Nadine Birch - we were in the same class. I left in 1956 and went to West Park Grammar. Miss Ashton and Miss Brown took the two infants' classes, then it was Miss Blackburn, Tom Darwin (what a great guy!), Sister Angelus and Mr. Swift. Sister Virgilius was headmistress, a stony-faced soul who, once you got to know her was a delight. She took the 'scholarship'group - those who were destined to do the eleven plus.
Comment by: N birch on 1st April 2015 at 22:19
Hello Dave yes It is Nadine Birch can't put a face to your name but then I don't remember a lot of the boys from then. I have a picture though of our class taken in the school yard we look about 5/6 yrs old and another one of a group in class were we look a bit older. I have great memories of my school days am still very friendly with Dorothy Ollerton do u remember her?
How lovely! Yes I remember Dorothy Ollerton, and I too have a class photo. I'm still in touch with Mary Walsh - do you remember her? If you like, drop me an email (harrison.dave@blueyonder.co.uk) and we'll talk some more.
I only went there for a short while most of what I remember was being caned for being late. A knitting lesson and was so frightened cos I had dropped stitches I hid it. Those nuns scarred me to death
Comment by: margaret rees nee durkin on 16th October 2015 at 17:37
lived away from Standish for 40 yr living in bucks grand ma to George ag4 christen birch was a friend
Comment by: Lynne on 7th March 2016 at 16:48
Yes remember it very well, I remember the nuns sister virgilious was scary always hitting you with a ruler. I remember Pauline Greer and myself hiding in the bushes at the bottom of the school yard whilst a Mrs Lawson blew the whistle for us to go back into class, we stayed there till next playtime thinking in our nievity that we wouldn't be missed. No such luck. Mrs Lawson stood us facing the wall all the rest of the day and that was after we had a good caning . God they would be locked up now
On a nicer note do you remember looking out of the school window at the cat ith window murial
Hi all,
Lovely reading your comments about the old school and the teachers. My grandad was Tom Darwin .. my dad also went to this school Bernard Darwin :)
Hi all,
Lovely reading your comments about the old school and the teachers. My grandad was Tom Darwin .. my dad also went to this school Bernard Darwin :)
Comment by: Alan lythgoe on 29th October 2018 at 12:35
Hi all, I went to St.maries from 1950 to 1965, just seen a message from nadine birch, who name I remember, just wodered if anyone remembers me.
Comment by: David Harrison on 13th January 2019 at 23:49
I remember Alan Lythgoe - we were in the same class, but I left in 1956 to go to West Park. Some others: Billy Preston, Josie Platt, Joyce and Shirley Lowton, Mary Walsh, Richard Best, Melville Heaton, Colin Stanton, Susan(?) Perry, Nadine of course, someone called Christine with ginger hair. Seem to remember more girls than lads; wonder what Freud would have made of that? Peter Castelli (his dad owned the farm across from the school)