Photos of Wigan
Photos of Wigan
Album Contents
Album Contents
Wigan Album
Argyle Street Council School
7 Comments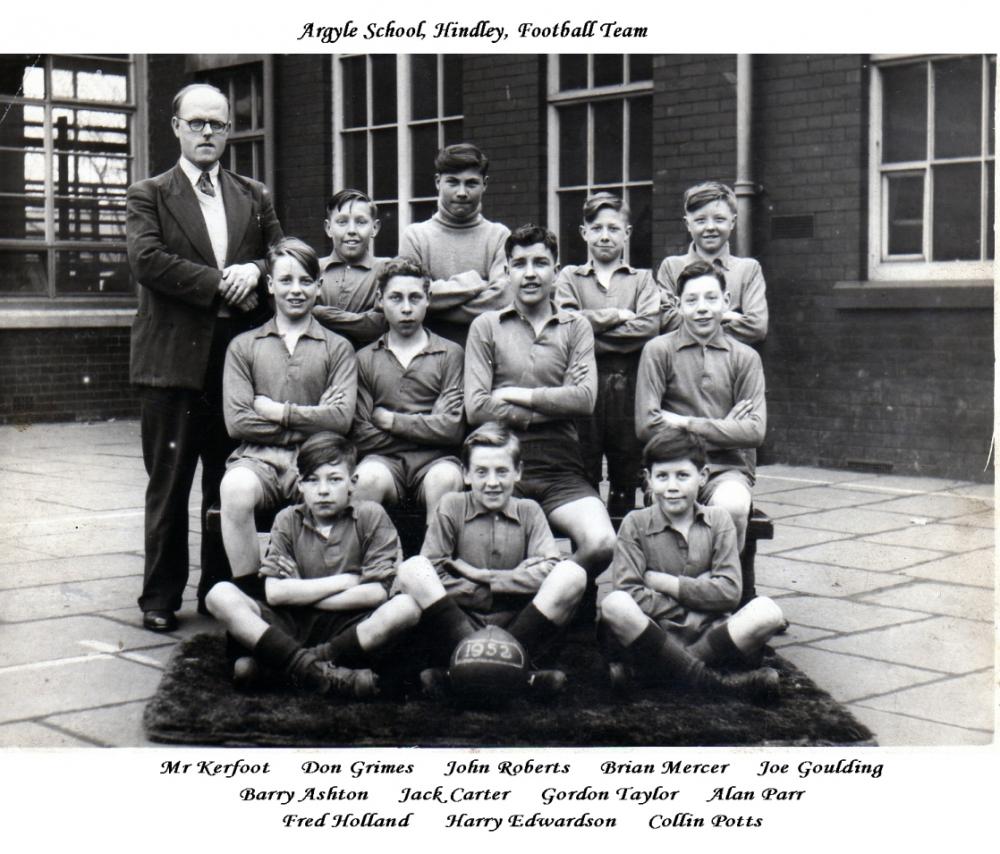 Argyle Street, School Football Team
Photo: Jack Carter
Views: 3,605
Item #: 25652
Argyle Street, School Football Team 1952, with teacher Mr Kerfoot.
Comment by: sheila mercer on 26th October 2014 at 08:14
I was married to brian mercerfor 47 years sadly he died 4 years ago this coming 2nd of January miss him loads x
Comment by: Pw on 26th October 2014 at 08:35
Is that Joe Goulding from down Liverpool Rd.
Comment by: B.A. on 26th October 2014 at 18:38
Nice one Jack, you have hardly changed.
Comment by: Steve holland on 27th October 2014 at 10:27
Thanks very much jack dad sends all his best and thanks again for posting the picture
Thank you for posting this photo. Frank Kerfoot was my dad and it was lovely to see a photo of him with his football team
Comment by: Giovanni on 1st November 2014 at 09:26
I remember playing footie in the fifties (not this team). No subs allowed unless you broke your leg! The lads were made of sterner stuff not like the pansies today!
Comment by: Pw on 22nd January 2016 at 08:22
Joe Goulding sadly passed away recently