Photos of Wigan
Photos of Wigan
Album Contents
Album Contents
Wigan Album
school in nelson dad and is brother
9 Comments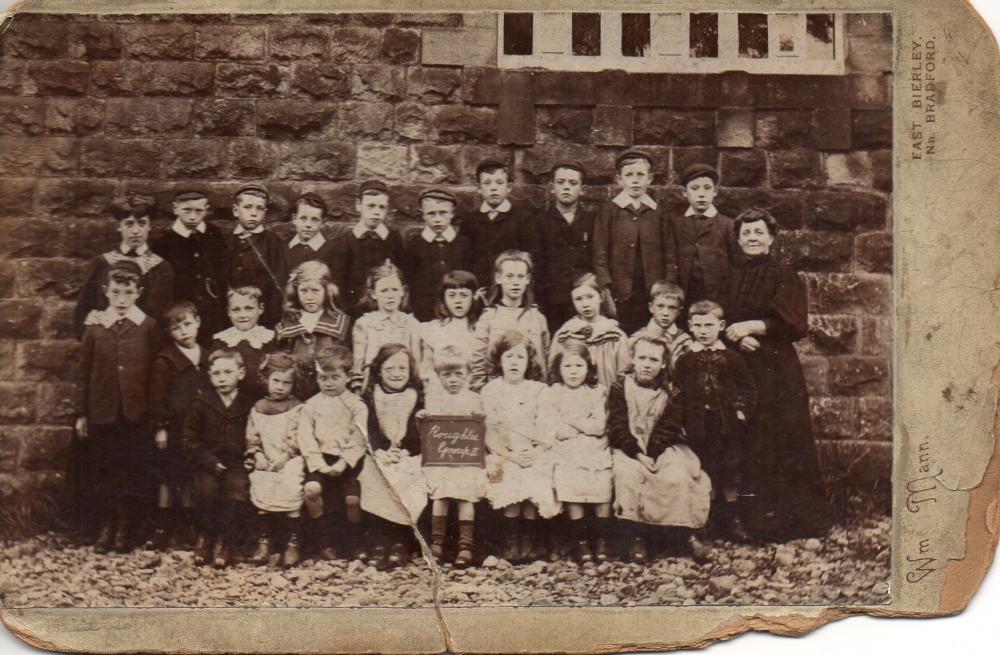 school in nelson
Photo: J SMITH
Views: 1,301
Item #: 25599
school in nelson dad and is brother
Comment by: RON HUNT on 6th October 2014 at 09:31
Any idea of the date? I pressume its around 1910 as the other school photo?
Sorry, interesting as the photo is, do we really want to stretch the concept of an album of Wigan-related photographs to include pictures from so far afield? Pics of Wigan folk on a trip, or being bussed to mill work out of town seem okay, but we'd become an all-Britain, and beyond, site if pics like this start appearing in any number.
my dad and dad brother on this photo come from wigan
whent to school in nelson
Tell us a bit more - why did they go to Nelson, for instance? What were their names? When did they return to Wigan? This site has sometimes made links between family members who didn't know of one another - because pics were captioned with useful information.
they were born in nelson dad brother stayed in nelson my dad came to wigan to live
Comment by: Martin Pearce on 17th November 2014 at 01:15
Although the picture says Nelson the board the children are holding says Roughlee this is just out side Nelson. Good chance the school is still there. Also says George lV possibly on the board.
Comment by: Martin Pearce on 17th November 2014 at 01:30
Having checked Google maps, Ref Roughlee the School building is still there. So is the window above the childrens heads. I think it is interesting that connections are made out of the Wigan area. As my connections are Wigan, Upholland, Hollandmoor, Parbold, Accrington, Bolton, and Nelson. Plus Wigan is popular all over the world, and so it should be.
Comment by: Martin Pearce on 17th November 2014 at 01:42
Mr Long I do not understand your comments...you put the picture and the person down for entering the photo. Then go on to require information from them. A picture is a moment in time caught for all to see, provided some one takes the time out to post them on here and other sites. These are people with feelings and don't take payment, they share freely . As do many others.