Photos of Wigan
Photos of Wigan
Album Contents
Album Contents
Wigan Album
St Catharine's, Wigan
No Comments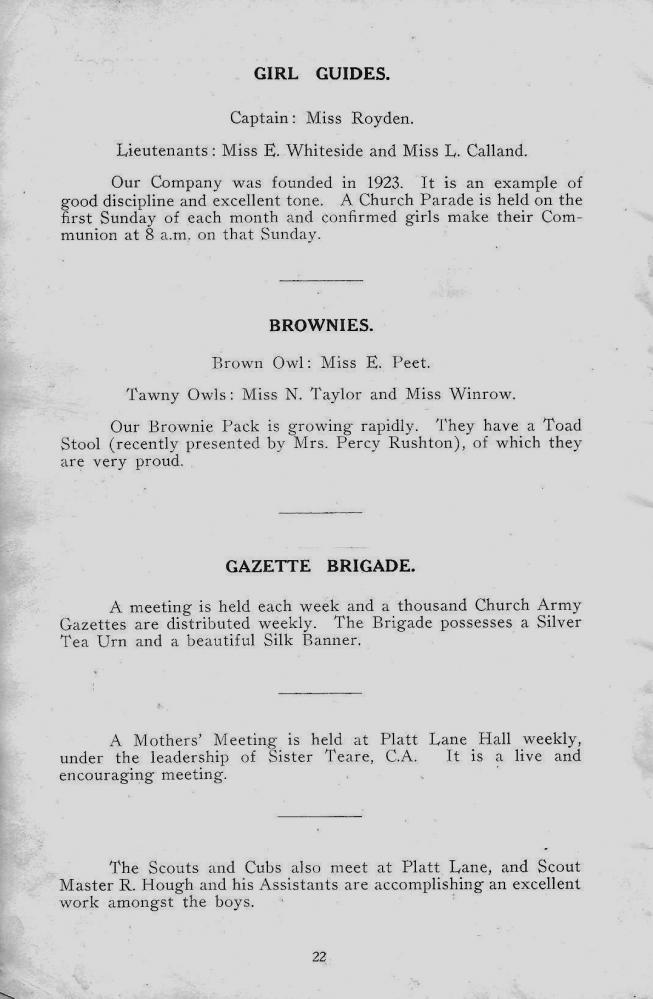 St Catharine's Junior and Infants School Centenary Handbook 1834-1934
Photo: JohnAlan
Views: 842
Item #: 25040
St Cathrine's school Centenary Handbook. Organisations Housed in the School. The treasurer of the Children's Union George Mason was a stalwart of the Church and lived at the top of Caunce St. I was a good mate of his son David who sadly died a couple of years ago in his mid 60s.
We both went onto All Saints although David was a little older than me.
David had an older sister Christine.