Photos of Wigan
Photos of Wigan
Album Contents
Album Contents
Wigan Album
St John The Baptist School, New Springs
12 Comments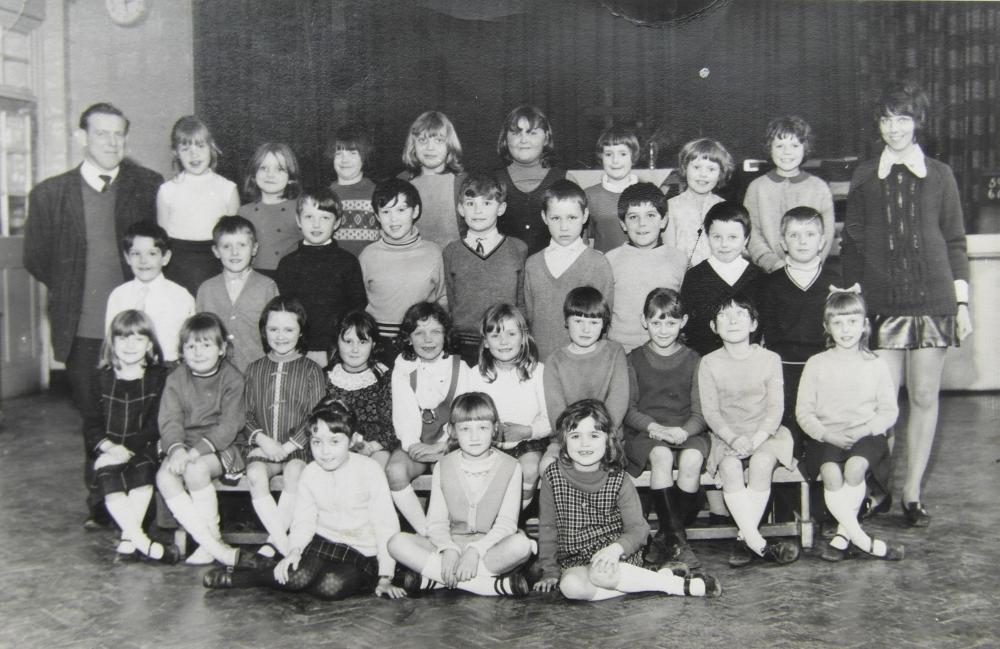 First year Juniors St John's
Photo: Jean White (Daniels)
Views: 3,693
Item #: 23735
My first class...Mr Green ,Headmaster 1968?
Such lovely children.
Comment by: RON HUNT on 29th July 2013 at 19:07
She's a big girl right back row
Comment by: Ken Ormshaw on 29th July 2013 at 22:21
Comment by: Phil on 30th July 2013 at 06:53
Can anyone put names to the kids I attended St Johns from 1968 to 1971 but don't recognise any of the faces.
Comment by: roy sturgeon on 30th July 2013 at 08:07
first bench at front 2nd from left is Loraine sturgeon
Comment by: dave t on 31st July 2013 at 21:51
it wouldn't be 1968 Mr Yates was headmaster until he retired in 1970.Mr Green took over as headmaster then.
Comment by: john on 31st July 2013 at 22:18
Yes I remember the teacher . Miss Daniels. All those years ago when I was 10 or 11 she came to st. johns about 68/69 when I was in junior 4
Comment by: Linda F on 3rd March 2015 at 22:44
i'm on that with the lovely black boots on! Miss Daniels was my class teacher in Junior 1, that would make it 1969/70. Mr Green Head teacher.
Comment by: Loraine on 8th May 2017 at 16:09
Grant Downey is on 3rd row 4th from left
Comment by: geoff ex canal st on 7th September 2018 at 21:01
Loraine, if that's Grant D, then next to him is John Valantine, Stephen Fanning, David Roberts.
I was the next year up.but some of those faces look familiar.
Comment by: Loraine on 21st April 2019 at 23:40
Definitely Grant we've been married for 34 years !!
Karen Nixon is top left next to Mr Green. Does anyone else remember having to go into his office to read to him ?
Janet Mann is on the front bench on the left end.
Comment by: Dorothy Dyke on 28th July 2021 at 11:27
My daughter Wendy Dyke is at the front sitting in the centre.