Photos of Wigan
Photos of Wigan
Album Contents
Album Contents
Wigan Album
Whelley Primary School
3 Comments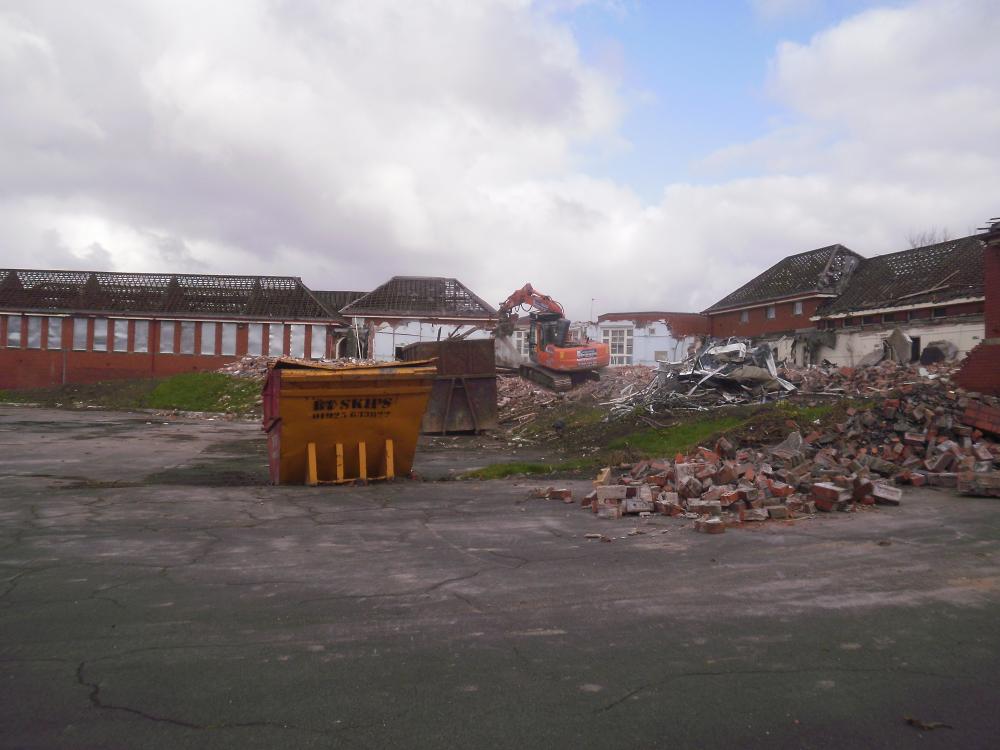 demolition.
Photo: thomas anglesea
Views: 2,127
Item #: 23354
in with the bulldozers.
Comment by: LDB on 29th April 2013 at 19:19
when did it become Whelley Primary
Comment by: Janet Jones (Bibby) on 22nd August 2013 at 00:41
Whelley Primary? Whelley Primary? No, no, no. It was and always will be Whelley Middle School. So sad to see it demolished! Will never forget Mrs. Ashley stood at the top of the steps in those awful yeti boots that she used to wear. First whistle blow everyone had to stop and stand still then second whistle and you went and got in lines to come in, oh how behaved we were! Mr. Edmonson the Head Teacher was lovely.
Comment by: p simpkin on 8th December 2016 at 22:53
Whelley secondary modern School in the 50,/60,s it was changed to Whelley middle school some time in the 70,s But never Primary