Photos of Wigan
Photos of Wigan
Album Contents
Album Contents
Wigan Album
St Josephs Wallgate.
4 Comments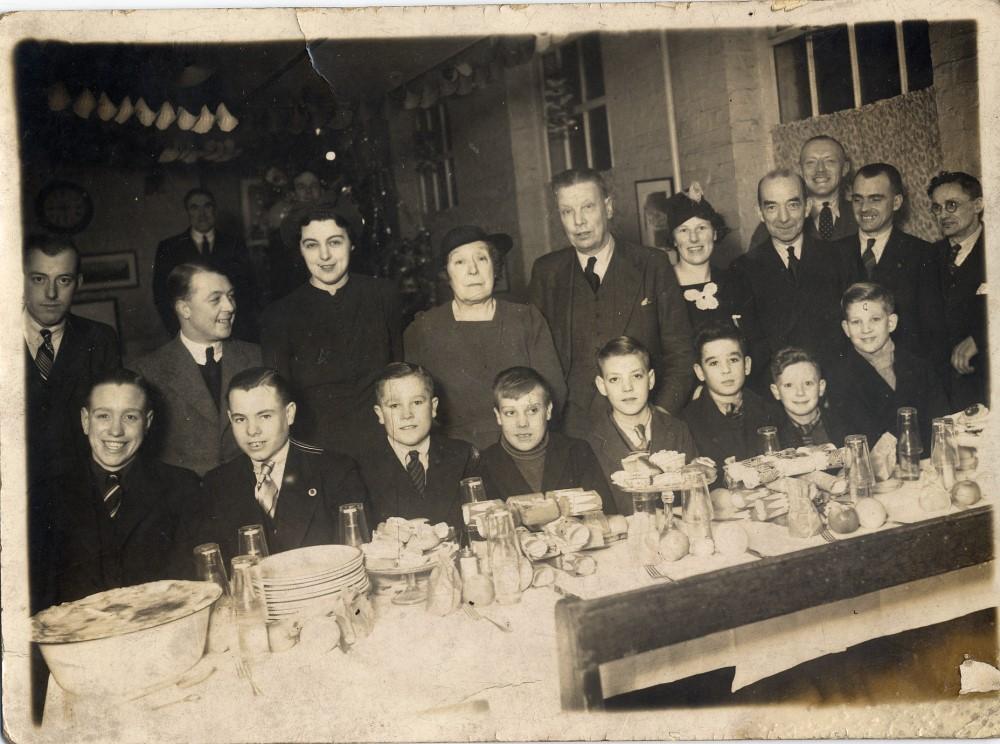 Christmas Party?
Photo: RON HUNT
Views: 3,703
Item #: 23091
Photograph 1930's showing a group of boys. I think it may be some of the Boys R.L. team? Sitting down to a Christmas Party? Maybe a celebration party? but I can see a Christmas tree in the back ground.
Put two horns on that 'prata pie and it will look like a Desperate Dan Cow Pie
Comment by: ken on 3rd April 2013 at 20:18
Just a guess, but is the 3rd lad from the left Martin Ryan.
Comment by: RON HUNT on 4th April 2013 at 11:50
Hi Ken, yes I think it is Martin, looking at the photos of St Josephs school team at that time.
Comment by: tonyberry on 24th April 2013 at 15:11
t
i used to go st, joseph,s in the late 40,s to 1958 mr moor and mr kane were my teacher,s i loved that school. tony berry.
Yes that is Martin Ryan (my uncle) with his brother Tom to his right and his cousin Rather than a school party it may have been a Wigan Boys' Club party.