Photos of Wigan
Photos of Wigan
Album Contents
Album Contents
Wigan Album
Gidlow School
10 Comments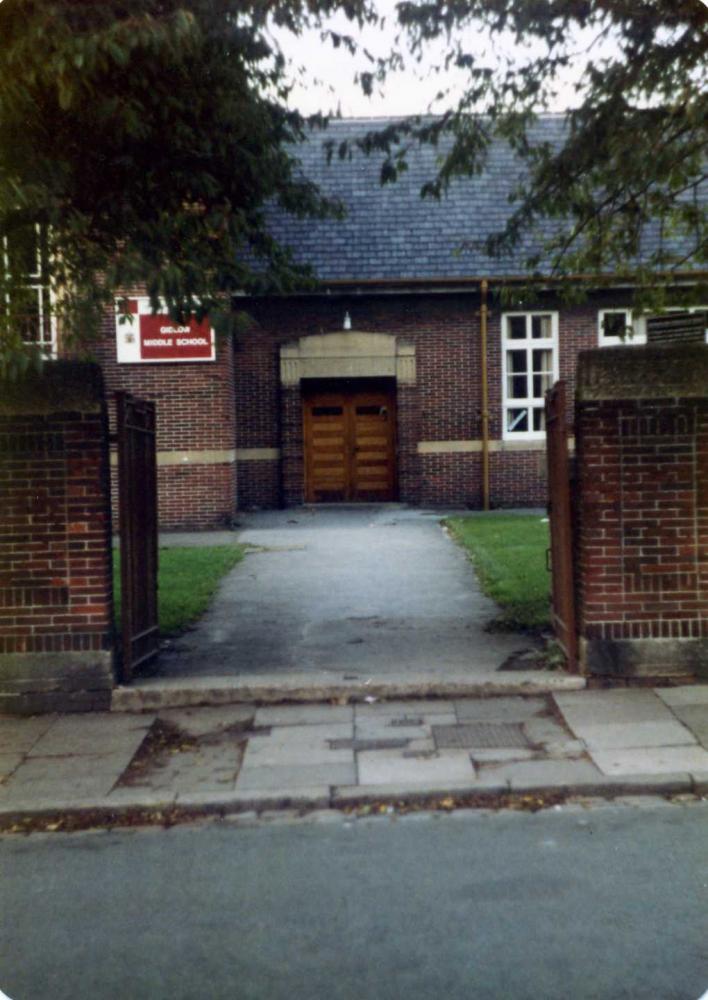 Gidlow School front entrance
Photo: Stuart
Views: 4,201
Item #: 21854
Taken in early 80s
Comment by: John Banks on 11th November 2012 at 14:24
Walked down there many times between 1959 to 1963 Remember Mr Topping Woodwork teacher.
Comment by: j and j molyneux on 15th November 2012 at 16:39
I last saw Mr Topping 1985/86 at the opening of Comet youth club and he hadn't changed much,remember Messrs Price,Sharrock,Ward,Holland,Brown,Thomas,Radford,Moran,Barron,Brotherton and Mrs Gill also Mr Lester
Comment by: SASHA NESMEJANOW on 6th July 2013 at 10:59
This was a fine fine school, my teachers were, Dr Jarrett, miss Lawton, Mrs French, Mrs Mullalley, Mr Moran, Mr Kaaria,Mr Sweeney(and his pipe), Miss Roscoe, Mr Woods, Mr Bradshaw, Miss Dixon.
Comment by: Anne Marie berry on 15th March 2014 at 02:01
I remember going in the front if you were bad !!r
Very handy for me as the main entrance was opposite our house.
lived at 10 Buckley St West. Basically just down the road.
Comment by: Julie Rothwell on 24th May 2017 at 20:48
I went to Gidlow Middle from 1979 -1981 it was the best school I went to the only school experience I enjoyed so sad it's gone those pictures bring back great memories .
Comment by: Hugh Carey on 7th July 2019 at 10:20
First school I taught at after qualifying, and one of the best!…First year 1973, class called File( a fish!)... Parked my Honda 50 cc by front door.
Ah Mr Carey taught the first years the class was called Fox. I was next door in Farndale with Mrs Scott in 74. Remember most of the teachers Sasha mentioned along with Mrs Davison, Miss Seed (married Bill Beaumont...) Mrs Walters. Mr Green Miss Gill Miss Caldow, later married Mr Karria and the head teacher Robert Jackson . Always remember Mr Jackson had a phobia to anyone booing......