Photos of Wigan
Photos of Wigan
Album Contents
Album Contents
Wigan Album
St Catharine's, Wigan
4 Comments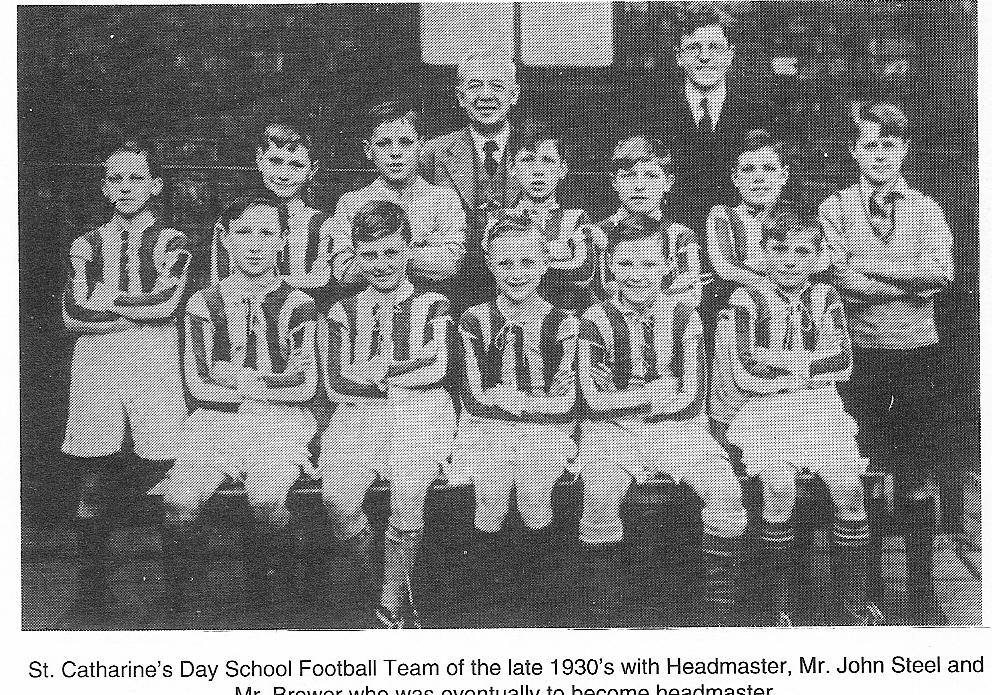 St Catharine's Infants and Junior Chool Scholes Football Team circa late 1930s
Photo: JohnAlan
Views: 1,747
Item #: 21184
The photo shows Headmaster, Mr John Steel and Mr Brewer who later became the Headmaster. Recognise any of the children?
Comment by: Josh on 6th August 2012 at 10:13
In 1949/50 I was in class at St Catharine's School aged 7 when we noticed a number of staff returning dressed in dark sombre clothes, we were told they had attended Mr Steel's funeral. I have no recollection of him (nor Mr Brewer come to that) and was intrigued as to who he might be, this is the first glimpse I've had of him and for that I'm grateful - thanks for posting.
My dad Harry Stewart was born in Wigan on Vere Street in 1925. He attended St Catherine's School. His older bro's Billy and Robert also attended as did their younger bro Jimmy. All born on Vere Street. Harry was a talented footballer and later played for Huddersfield Town from 1948-1951. Did anyone out there remember the family?
Comment by: Jack Stockley on 6th January 2014 at 17:49
I am on the back row 3rd In from the right....anyone remember me ?
I have a copy somewhere of this photo .my uncle is on bAck row second from right .his name was Ernie storey .my dad Eddie was his brother .sadly they both passed away some years ago .I remember stockleys lived near the church .