Photos of Wigan
Photos of Wigan
Album Contents
Album Contents
Wigan Album
St Catharine's, Wigan
8 Comments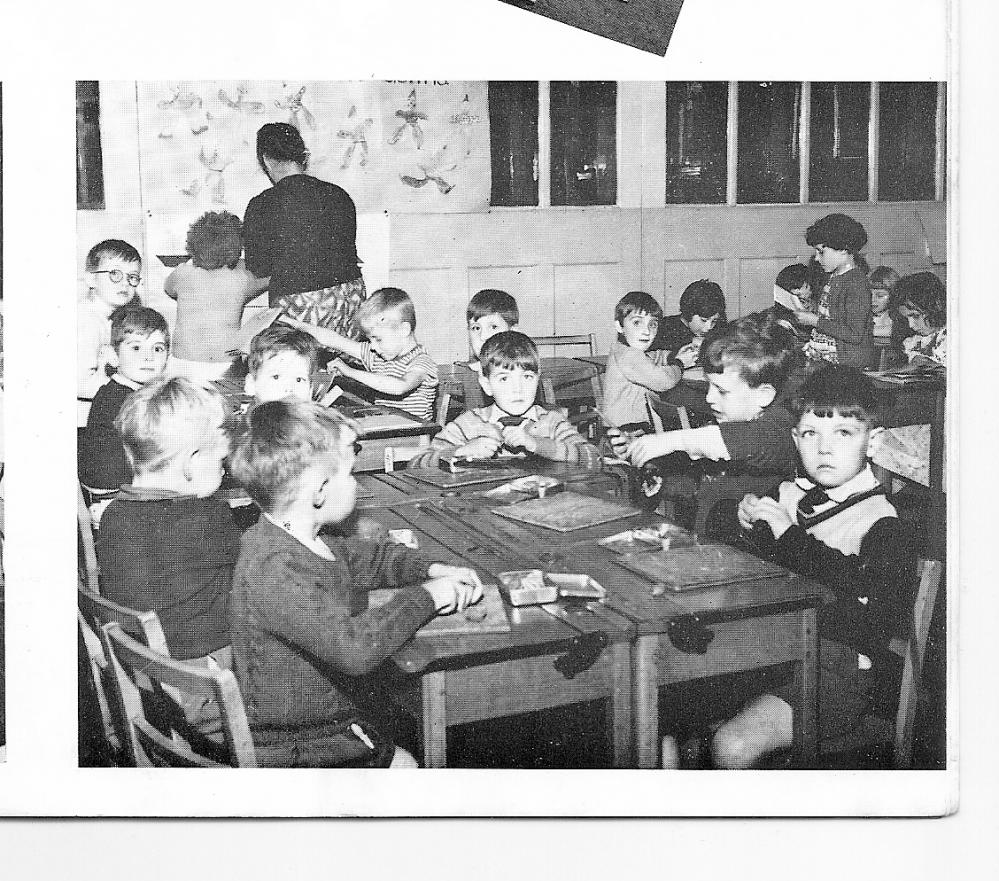 St Catharine's Infants and Junior School early 1960s
Photo: JohnAlan
Views: 3,091
Item #: 21169
Children look like they are playing with plasticine. Oh they were the days. Recognise any faces?
Comment by: Kay Harrison on 20th January 2013 at 18:58
I think I see myself Kay Stockley and Alan Halsall in the middle
Comment by: Susan everitt was davies on 11th February 2014 at 20:41
I'm on the same table as Kay, on the front table I see ralph cubby and john bit hell. I think the girl standing near our table is Janet Brodie. Anne Hilton, Pamela culshaw, Maureen Mackey, Gail shawcross and Ann Donaldson should also be there.
Comment by: Kay Stockley on 18th April 2014 at 12:33
I thought the teacher was miss antrosus
Comment by: Susan everitt on 29th April 2014 at 12:12
The teacher in the photo is Mrs Carrington we had her in the infants. Miss Antrabus taught us in early juniors I remember it well cause she always read to us Enid Blyton The magic faraway tree to us.
was Mrs antrobus.. I may be in foreground I see my toggle off my duffle coat..I still like plasticine. could be wrong..its a long time ago.. I remember 2 names Steven Bertrand. my mate was Vince farrimond? we had such a laff. my auntie ann connah owned sweet shop in front of school.. comments? anybody?
Comment by: Susan everitt on 20th March 2018 at 19:57
It was deffo mrs carrington , miss antrabus was junior one this obviously was not junior one.
Comment by: STEVEN BERTRAND on 2nd April 2020 at 16:13
I THINK IT IS PETER FISHER/GASKELL FRONT RIGHT BUT DO NOT RECOGNISE ANYONE ELSE.