Photos of Wigan
Photos of Wigan
Album Contents
Album Contents
Wigan Album
St Catharine's, Wigan
7 Comments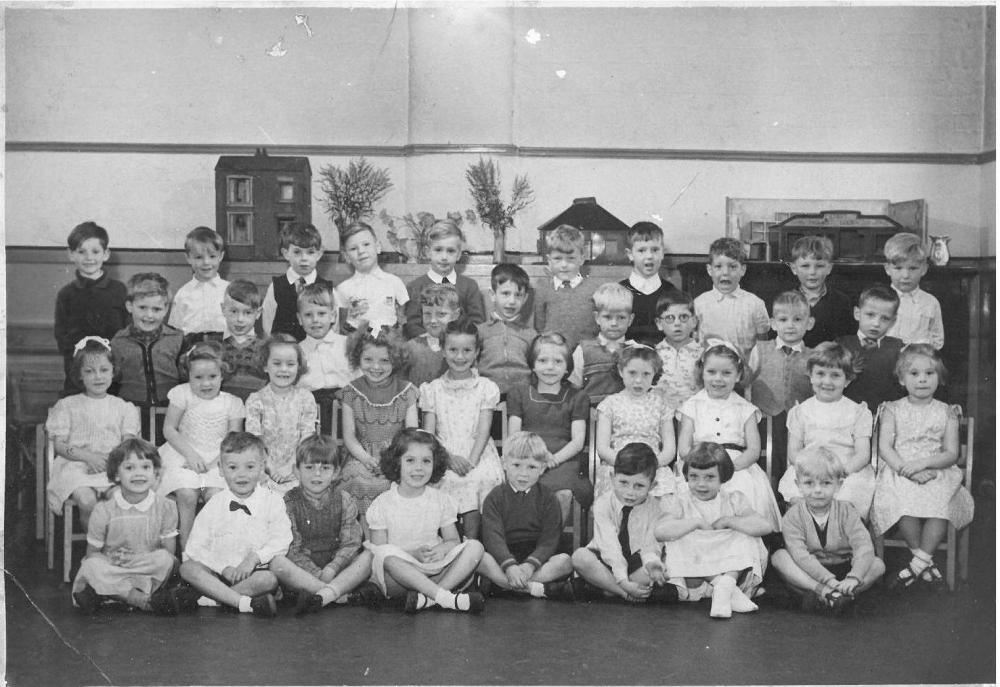 St. Catharine's Wgan - c1957
Photo: Syd Taylor
Views: 3,167
Item #: 21003
I'm not quite sure exactly what year this photo was taken but we subsequently moved on to secondary school in the summer of 1962.

Some of the names that come to mind - Dennis Horrocks, (the late)Graham Hill, Stephen Cowser, Alex Broadie, ? Wadsworth, ? Abernethy, ? Schofield, ? Shirley, ? Yates, ? Roper.

Can anyone fill in the gaps or suggest some more names?
Comment by: John on 9th July 2012 at 11:35
Comment by: margaret s on 14th July 2012 at 18:15
that would be Brian Shirley i think
Comment by: brian ellis on 21st July 2012 at 22:01
the little boy wiv glasses is my dad
I am on a chair - the 5th from the left. Susan Topping is on the front row, the 4th from the left. Can't remember anyone else, sorry!
the wadsworth is david who lived on darlington at the top of Clarington grove (that's were I lived) he was a year above me also is brother (late) Philip was a year below me and his other brother malcom was one year lower than phil
Comment by: Anne Taylor on 21st February 2014 at 17:21
Hi think girl second row fifth from left is christine connell
David osbaldestine john Watson Alan Yates Alex Brodie billy telford carol prior Linda lafrenzi carol blackledge barbra Bolton myself Margaret Connah Marion Parkinson Alice Halliday Letitia Lawton Janet stretch David aberethy alan holcroft margaret atherton