Photos of Wigan
Photos of Wigan
Album Contents
Album Contents
Wigan Album
St. John's C of E School, Hindley Green
11 Comments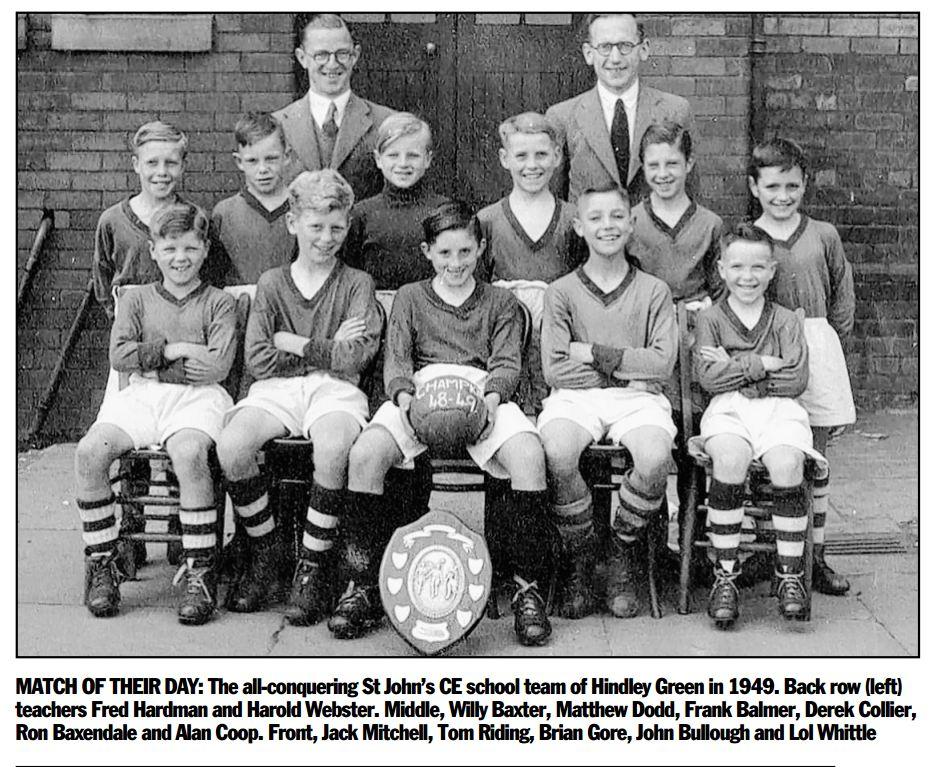 Football Champions
Photo: dave©
Views: 2,851
Item #: 20807
Date of picture says it all
Comment by: Josh on 12th June 2012 at 09:43
Great photo. No doubt an indelible image of an unforgettable age.
Comment by: whups on 12th June 2012 at 15:16
lol wittle lived on my estate . he died a few years ago.
Comment by: lez on 12th June 2012 at 17:19
is that john bullough that was a milk man lives on atherton rd if it is i will show his son barry this pic
Comment by: dave© on 12th June 2012 at 20:05
Apart from remembering Fred Hardman, the pic was taken before my time. I don't know any of the lads there.
Comment by: Wanner on 12th June 2012 at 23:09
I used to go to school with Barry Bullough. I believe he's a now a pub landlord.
Comment by: lez on 13th June 2012 at 09:25
barry no longer a landlord hes back on the water board , he use to run the vic in hindley green , a good mate of mine and a good bloke
Comment by: WannerI on 13th June 2012 at 19:42
Pass on my regards lez tell him Wayne Prescott's been asking about him.
Comment by: dave© on 1st July 2012 at 00:55
Fred Hardman, the teacher, headmaster, died a couple of years ago, he was 91. I often used to see him walking along Atherton Road in Hindley Green. Often, while teaching the class, he was smoking (terrible isn't it :D) Undeniably, he was a very educated chap. Some folks thought he had favourites, I didn't, but I think he had a preference for established families in the area. I could never get my head round his version of un-equal division.
Comment by: John Ryding on 2nd June 2013 at 13:01
John Ryding is on the front row - second in (listed incorrectly as Tom Riding).
Comment by: Jack mitchell on 17th December 2015 at 18:01
Great bunch!I am on front row.
Tom Riding went on to be headmaster at a school in ince if I am not mistaken