Photos of Wigan
Photos of Wigan
Album Contents
Album Contents
Wigan Album
St Patrick's junior mixed
17 Comments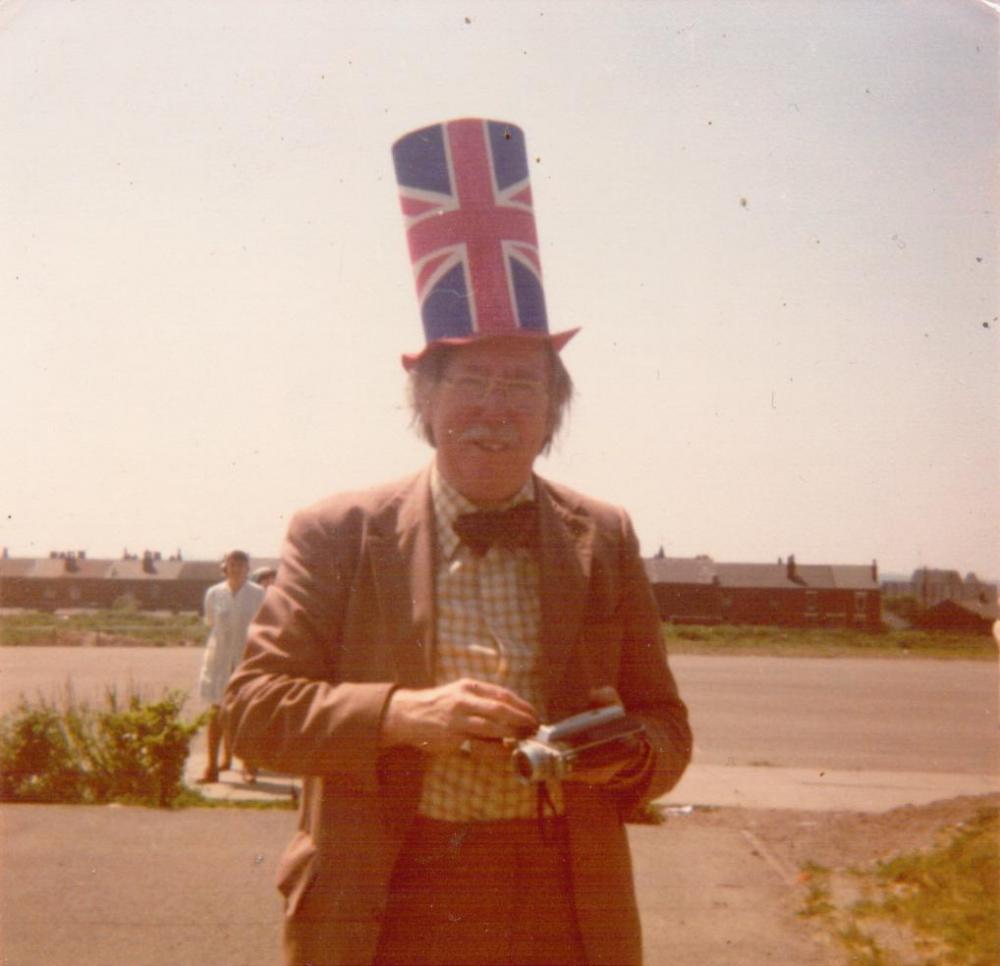 Mr McDermott
Photo: Kirsty Halliwell
Views: 4,631
Item #: 20382
Mr McDermott, our headmaster at St Patrick's school, celebrating the Queen's silver jubilee.
Comment by: Martin Halliwell on 8th April 2012 at 15:24
Comment by: JohnB on 8th April 2012 at 16:05
I remember a BBC film from probably the early to mid 60's, which showed him teaching Rugby League to very young pupils, possibly 7 or 8 years of age - just the time to catch them!
Comment by: Robert Howe on 8th April 2012 at 19:26
Beltin photo Kirsty! Just how I remember him!
Comment by: dave c on 9th April 2012 at 08:08
Crackin Rugby commentator on some of Wigans video'd games, I remember one game where he refered to someone having been "skulldragged", not sure it was legal but it all made for entertaining listening
Comment by: Mick on 10th April 2012 at 22:53
A shame there aren't more headmasters like John McDermott today.
Comment by: Joan Beckett (Wilding) on 11th April 2012 at 15:30
I loved St. Patrick's day when we had to go to 10 O clock mass and sing it in Latin, great days and an even greater head master R.I.P Mr Mc Dermott
Comment by: Roy on 12th April 2012 at 19:36
I remember Mr McDermott reffing a few schoolboy rugby league matches i played in, he always seemed to get the job when matches were held at Central Park, curtain raisers etc. I always found him very fair, i think he held a bit of clout in schoolboy rugby.
Comment by: vbiggadike on 1st June 2012 at 15:16
Doesn't anyone remember his nickname???? It was MacTash.

I think he knew it too!
Comment by: kath holcroft on 21st July 2012 at 18:55
pity i dont remember him with the same way as you all do
Comment by: tom lowery on 23rd June 2013 at 17:18
good teacher and a nice guy
Comment by: Deb on 3rd September 2014 at 01:11
Comment by: Rita Blackledge (ne Mc Loughlin) on 24th February 2015 at 01:31
I also agree with you Kath and Deb
Comment by: Denise Hastings on 30th March 2016 at 05:53
I agree with you Kath. I don't care to remember him at all. I'm sure we know why. X
Comment by: Martin White on 26th January 2017 at 16:53
I too don't care to remember him fondly. A bully and a conceited know-all. Big fish in a tiny pond. A berk!
Comment by: Kath holcroft nee (Lewis ) on 13th February 2018 at 18:54
If you hated him as much as me you will know why please feel free to comment
I agree with Kath and Deb. Did anyone else talk to their parents about him at the time?
Comment by: Rita (mc loughlin) on 31st March 2020 at 12:59
Wish I could have found the words to tell my parents.Ageed 8/9 years