Photos of Wigan
Photos of Wigan
Album Contents
Album Contents
Wigan Album
Aspull Methodist
8 Comments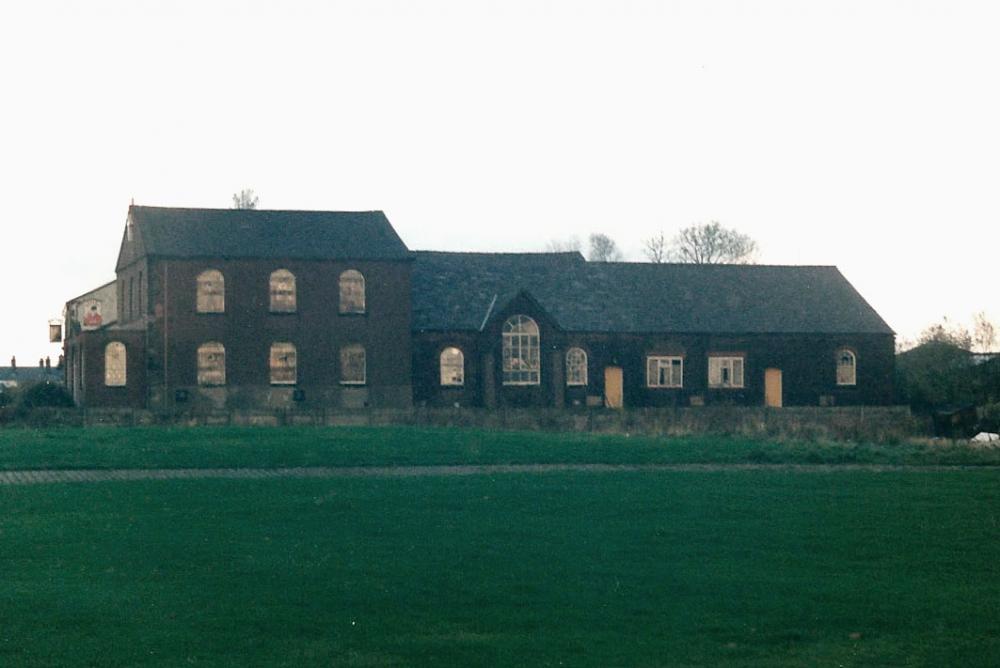 Aspull Methodist School
Photo: Dennis Seddon
Views: 2,728
Item #: 20074
Aspull Methodist School and chapel 1990
Comment by: Ken R on 28th February 2012 at 18:12
Thanks for this photo. This was my first and only school,before I started to work at Horwich Loco.
We had an Harold Seddon in our class at school. Would he be one of your relatives?
Comment by: Dennis on 28th February 2012 at 20:23
Ken R, no I don't think Harold is a relative. I think I may have been there a bit later than you.
Comment by: linda rutter ne hulme on 4th October 2012 at 21:08
i spent many happy days at this school i used to sing sat up in front of the chaple at the sermons i remember going into the airaid shelter behind the school my head master was mr thomas long time ago i have lived in Pemberton 51years but still Aspull girl at heart
Comment by: linda rutter ne hulme on 12th November 2012 at 09:42
I REMEMBER MRS HARRISON SHE WAS CARETAKER SHE HAD A SON BRIAN TWO DAUGHTERS MAUREEN AND PAULINE THEY LIVED IN THE FIRST HOUSE AFTER THE SCHOOL I THINK DAVID ATHERTON LIVED NEXT DOOR
Comment by: Martin Partington on 5th December 2012 at 14:33
I remember Mrs Harrison as well. She retired while i was there i guess around 1977. I think she went to cornwall. I remember saying good bye to her in the middle classroom.
Comment by: Linda Rutter was Hulme on 9th December 2012 at 16:51
dont think Mrs Hrrison went to live in Cornwall her daughter Maureen did but then ive been away from Aspull 52 years but still spent happy days at that school
Comment by: Dorothy Guest on 8th January 2014 at 23:37
I started at the school in about 1941 I too remember. Mrs Harrison and her 2 daughters, they lived in School Close in the first house, I have a lot of happy memories.
I remember playing on the school field and going in the air raid shelter, lovely memories. Love the photo