Photos of Wigan
Photos of Wigan
Album Contents
Album Contents
Wigan Album
Unknown
6 Comments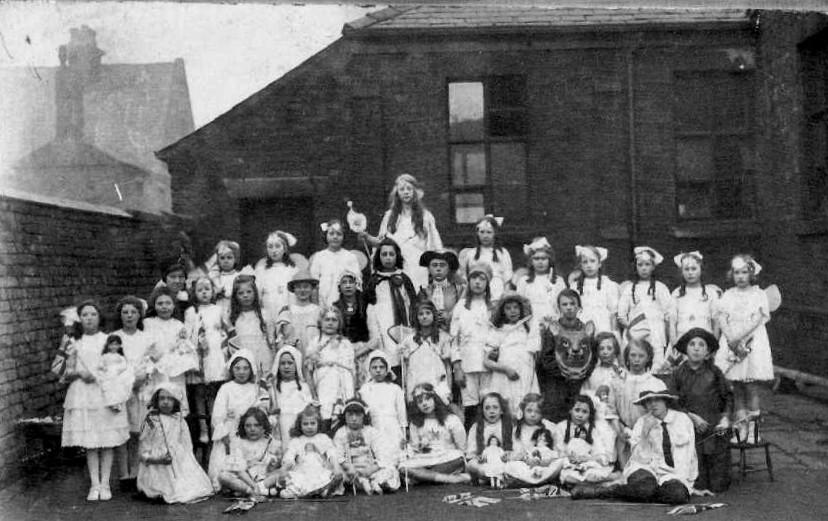 Enhanced Version
Photo: Mick
Views: 3,572
Item #: 19330
Thought Brenda might like an enhanced version of the pic she posted earlier.
Comment by: josie on 28th December 2011 at 16:37
i think it could be st williams t0 the left and the parochial hall behind the children ?
Comment by: JohnB on 28th December 2011 at 22:35
Comment by: Wigwann on 29th December 2011 at 09:07
I saw this in its original form and thought it was either an Empire Day pageant or a May Queen. Looking at the now enhanced version what do others think?
Comment by: D. on 30th December 2011 at 10:05
Probably Empire Day, was celebrated in schools before the last war.
Comment by: Sheryl B on 31st December 2011 at 09:20
I googled empire day, and was surprised to learn that this day was not only celebrated in England in that era, but also Canada and Australia. I was never aware of it in school and I started in 1954 in Australia, so was phased out by then. I found another similar picture of Australian school children of the era in similar dress on an Australian website.
Comment by: D on 31st December 2011 at 15:13
I think Empire day was celebrated on 24th May which was Queen Victoria's birthday. "Empire Day, 24th Of May" was a children's rhyme used to remember it.