Photos of Wigan
Photos of Wigan
Album Contents
Album Contents
Wigan Album
Hall of Ince Schools
7 Comments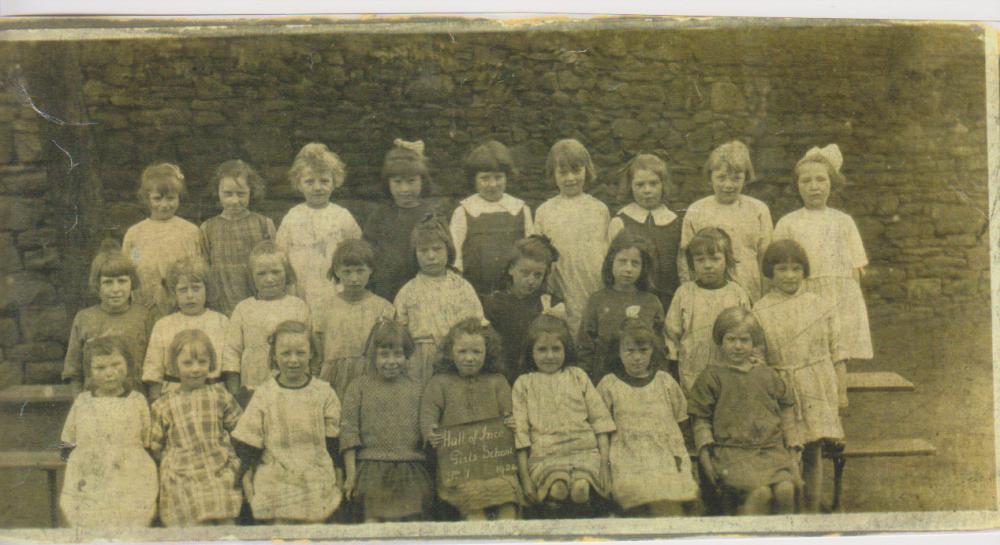 Hall of Ince school 1924
Photo: Graham Melling
Views: 2,224
Item #: 18512
This old photo of Hall of Ince school 1924 i think my mum Winifred melling ( nee rudge )is on the back row far right.
Comment by: aitch on 22nd September 2011 at 09:44
Is that the Ince C of E school, and excuse my asking, but did you live in Heber street at one time ??
Comment by: Albert Edward Short on 22nd September 2011 at 19:27
Graham. Was your father one of the Melling family that farmed in Spring View?. Another family named Melling, lived on Warrington Road, Spring View. I went to school,and was in the same class as Gordon Melling, in the mid.,to late 40s.
Comment by: neil cain on 23rd September 2011 at 12:23
can anyone tell me exactly where the school was please?
Comment by: neil cain on 23rd September 2011 at 12:29
sorry everyone I now know it is what I know as ST. MARY'S
The Hall of Ince Schools were built from 1866, and provided meeting rooms and worship space for the emerging congregation in the area (served from Christ Church until St Mary's Church was built in 1887 and the new Parish legally set up in 1888 - with Thomas Taylor, son-in-law of Canon Fergie, Vicar of Christ Church, as first Vicar).
The schools were set up by coal-owners Pearson & Knowles on a filled-in quarry site opposite the Hall of Ince - hence their name.
During the 1920s and 30s the 2nd Vicar, Samuel Bryson (who lived in part of the Hall of Ince during his 1915-44 Incumbency), gradually changed the name of the schools to 'St Mary's Schools'. I don't know at what point the change was officially recognised.
The 1875 Infants School building is presently used as St Mary's Church - the 1887 building having succumbed to mining subsidence (and inferior materials) in 1978. The 1866 building was demolished and the present Vicarage built on its site.
St Mary's School moved to the former Spring View School building in 1974.
Comment by: Graham on 27th September 2011 at 15:06
Sorry Albert but my family came from Pemberton.
Graham - I had a space to fill in our magazine.. so took the liberty of printing your pic. I've just dropped a copy off at your cousin Betty's, who was delighted to see her aunt Winny featured.