Photos of Wigan
Photos of Wigan
Album Contents
Album Contents
Wigan Album
St Oswald's R.C., Ashton
8 Comments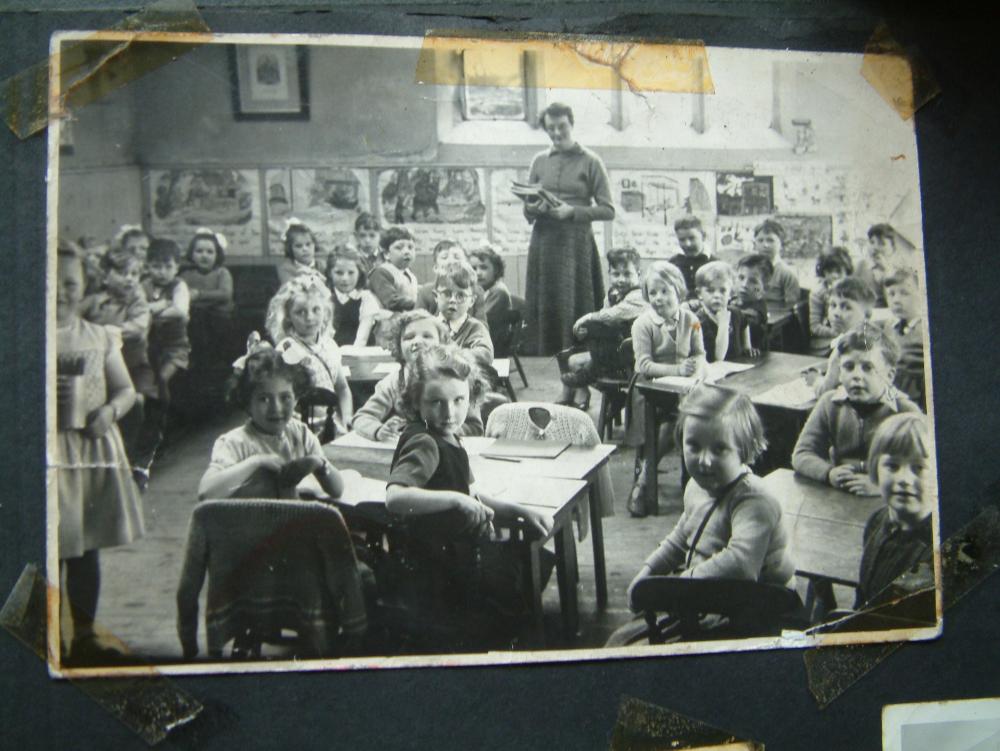 St Oswalds infants, 1956-57ish
Photo: John Harrison
Views: 3,421
Item #: 18161
I think this would be year 3. The teacher is Miss Tinsley, later Mrs Boardman. I'm sat at the front table facing the camera. The pencil monitor is Marylin Walsh, sadly no longer with us. I'll try to sort out more names later
I'm really enjoying looking at these pictures. But, does anyone have any from St Oswalds circa 1957 to 1965?
Hi, Barbara, you must be Eddie Lyon's sister! Eddie is extreme right, half way up the picture.
Comment by: Debbie on 2nd December 2011 at 19:43
This takes me back, I was born in 1959 so would have been in this classroom about 1963 ish(it was the infants room where the new starters went - back right hand side of the building near the kitchens!) Julie Mather was my cousin if anyone remembers?
Comment by: Barbara Whitfield (Lyon) on 31st January 2012 at 23:06
I'm not Eddie Lyon's sister John, I'm Jimmy, Joan and Joyce Lyon's younger sister, I was in St Oswalds School from 60-64 and then moved to English Martyrs in Haydock. Anyone with any photos, or for St Edmund Arrowsmith 65 onwards would be appreciated! Thanks.
Comment by: Michele Somers on 3rd October 2013 at 07:29
I think that,s me in the bottom right hand corner. Marilyn was definitely in the same year as me. I also remember Miss Swift was my teacher before going to Wigan convent after passing the 11 plus. I think about 7 of us girls went that year - 1961
only saw this pic Easter 2015, I'm the little one peeping over sat at the table next to the empty seat which belonged to Marilyn Walsh - she was my best friend when we were 5
Comment by: Vivien Bampton on 28th September 2017 at 10:46
I saw this picture and was excited to see friends of my primary school. I am wearing the ribbons and facing the camera.
Comment by: Joe Bloe on 16th October 2017 at 10:34
I think you'll find everyone is facing the camera, Vivien.