Photos of Wigan
Photos of Wigan
Album Contents
Album Contents
Wigan Album
Argyle Street Council School
10 Comments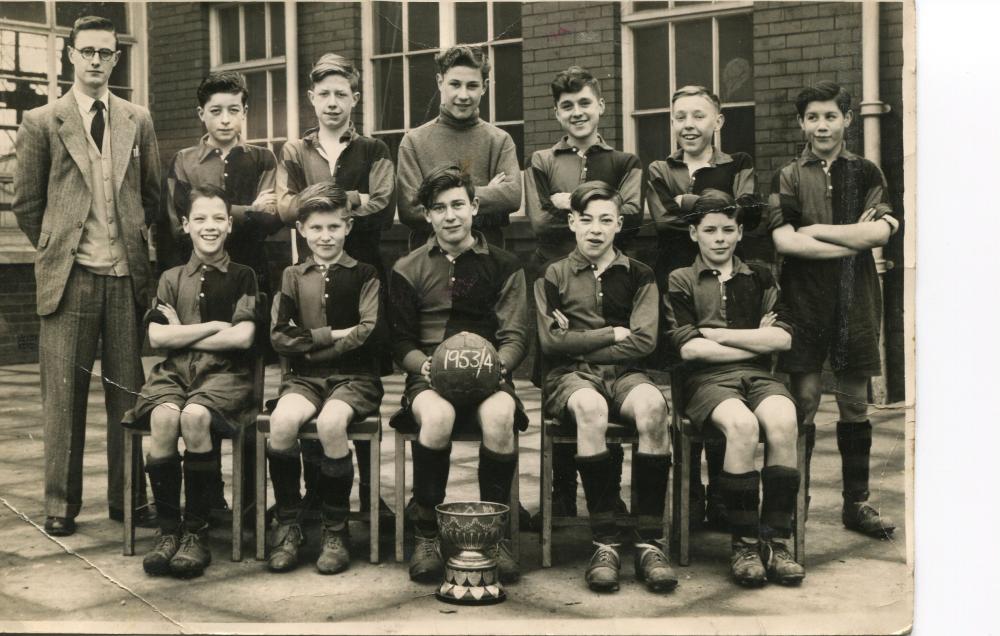 Football Team Argyle Street Council School 1953/4
Photo: Karen
Views: 4,085
Item #: 17569
My dad Brian Mercer top row second from left, can anyone put a name to any of the other players?
Comment by: h churnside on 17th April 2011 at 20:15
i did'nt go to that school but i know or knew most of them jack porter your dad ? dennis lowe don grimes colin potts front row unsworth gregory i think ? freddie holland graham ford (i think j porter dennis lowe and colin potts are dead)
Comment by: sheilmercer215 on 18th April 2011 at 05:39
thank you for that h churnside brian was my husband he died on the second of january this year aged 71 years
Comment by: h churnside on 18th April 2011 at 21:44
to sheilmercer sorry to hear that , had he a twin brother dennis
Comment by: sheilamercer251 on 19th April 2011 at 07:22
hi h churnside he had a brother called dennis but he wasnt a twin dennis. dennis died about 1998 he also had a sister june she died six months after dennis
My dad bottom right Graham ford. He also remembers Jackie porter,derek gregory,alan unsworth,freddy holland,colin potts and brian mercer
Comment by: she44 on 22nd April 2011 at 05:56
i dont know any of these guys but i have heard brian talk about them in coversation over the years
Comment by: a.stott on 3rd May 2011 at 13:53
I remember that football team some really good players among them, also as well as playing football
colin potts was quite a good singer.sorry to hear about Brian Mercer we were good friends as Fourteen year olds. the teachers name I think was Mr Hankie.
i am graham ford in the photo boy holding ball alan burnet
Comment by: Steve holland on 3rd July 2014 at 08:59
My dad Fred holland is in the picture but he's after a picture of the 1952/53 team if anybody has such a photo could you let us know by leaving a comment
Hi Steve, I have posted on here the 1952 football team photo that your dad is asking for.
I remember your dad Fred Holland from our (happy times) school days, and recollect that he was always competitive and keen at any time when it came to a game of footie. Pleas give him my best regards.